JEFF: DOES INSTALLING A SOLAR SYSTEM MAKE AT THIS TIME RIGHT INVESTMENT IN YOUR FAMILY? IN NEIGHBORHOOD'S ACROSS SOUTHERN CALIFORNIA, YOU SEE AN INCREASINGLY FAMILIAR SIGHT. FAMILIES ARE GOING SOLAR. WE WANT TO USE THE SUN. INSTEAD OF FOSSIL FUELS. FOR JEAN THIS IS AN EASY DECISION TO INSTALL SOLAR PANELS. SHE SAYS IT'S AS MUCH ABOUT PROTECTING THE ENVIRONMENT A ABOUT PROTECTING HER FUTURE. I'M LOOKING FOR WHEN I RETIRE TO HAVE MY UTILITY BILLS AS LOW AS POSSIBLE. THE SUN GIVES US THAT ENERGY WE CAN MAKE INTO ELECTRICITY. MAKING THE SWITCH TO SOLAR ISN'T ALWAYS A NO-BRAINER AS HOMEOWNERS FIND THEMSELVES IN THE DARK NAVIGATING A SOLAR SYSTEM. WANTED TO GET MY BEST RETURN ON INVESTMENT. IT TOOK GREG THREE YEARS TO WEED THROUGH THE INFORMATION AND DECIDE. HE WAS LEANING TOWARD A ZERO DOWN LEASE BUT HE DECIDED TO GET A LOAN AND BY THE SYSTEM. A LOT OF COMPANIES WILL STRUCTURE A LOAN EQUAL TO YOUR BILL. AFTER EIGHT YEARS YOU OWN THE SYSTEM AND DON'T PAY A BILL. THE GOAL IS FIGURING OUT THE INSTALLER AND THE FINANCING THAT SUITS YOUR NEEDS.
ADAM HAS A SOFTWARE COMPANY THAT ANALYSES THE COSTS OF SOLAR. HE STRESSES YOU DO YOUR HOMEWORK. NO WHAT INCENTIVES ARE AVAILABLE AND HOW THEY CAN PERTAIN YOU. RATES A CHANGING. SO IT'S ANOTHER PART OF THE CONVERSATION MAKING SURE THAT THE SAVINGS THAT ARE BEING PROJECTED TODAY WILL BE THE SAME GOING FORWARD. AS FOR JAENL AND GREG THEY'RE LOOKING FORWARD TO THEIR BRIGHT FUTURE.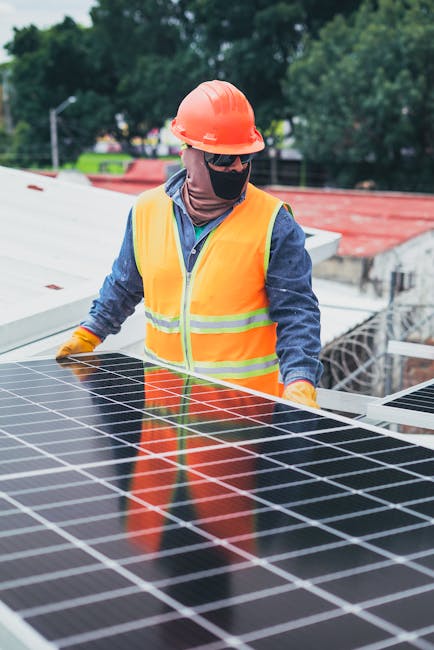 MY BILL LAST NEAR WAS 9 MONTH. JEFF: IT CAN BE A GOOD INVESTMENT. MOST PEOPLE WHO BUY THEIR.