Hi all! Today I will show you the Goal Zero Yeti 1000 Lithium All I show and tell you in this Video stands also for the Yeti 1400 power station as they as they are almost the same Let's start with the differences So has the Yeti 1000, which we see here, 18kg (40lbs) and provides a capacity of 1045 watt hours The Yeti 1400 has 20kg (43.7lbs) and a capacity of 1425 watt hours But is also around 10cm (5 inches) taller On both Yeti's the connectors are the same, so let's start with them: On the left hand side we get the inputs as first the Goal Zero 8mm input for solar panels or the power supply, with up to 120 watts And here we see the Anderson connector which provides an input of up to 360 watts Here we have all the outputs As first the 12 volts outputs: cigarette lighter connector, two Goal Zero 6mm outputs and an Anderson connector.
All with 12V each And each of these connectors provides up to 120 watts As next we get the USB-A connectors which provide 2.4 amps each And then we get both AC connectors which provide 1500 watts output and 3000 watts surge They provide a pure sinus wave so that all devices should work fine with them On the top we see the MPPT charge controller which I've added by my self I will show it in a separate video but that you already know: it brings an improvement of around 5-12% over the bould in PWD charge controller Further we get an AC 230V connector (in US: 110V) But behind that is just a standard Goal Zero power supply Which is specified to provide 80 watts But using the build-in connector here inside it charges the Yeti with just around 60 watts But if you connect it to the MPPT charge controller the Yeti gets charged with around 70-75 watts, not so bad The good think is that you have the power supply always ready You can also just disconnect it and use the front connector for it It's anyway a good idea to do that when you charge your Yeti for a longer time as the power supply gets quite hot Especially with the lid being closed, it's not so nice for the electronics, but let's connect it back here It is held here so that it cannot slip Here you have some space for the power cable and also some others But now let's see how to use it We have here three buttons: Units, Light and Info When I press the light button the background light turns off and when I press any other button it gets turned on again Of course I can use also the light button Using the units button it's like that, that here on the button left I can switch the units being shown Now e.g.
We see the internal battery voltage of 12.5 volts And that you know it: it's also the voltage which you get at the 12 volts connectors as they aren't regulated So e.g. if the capacity is at around 30% and the internal battery has a voltage of 10.8 volts. This is also what you get at the 12 volt outputs To regulate the 12 volts output is an accessoires available which I will also show in a separate video When we press the units button We get the amps and watts, which I prefere much more as the amps change when the voltage also changes When we press this button again we get the power which got already used since last reset I will do such a reset now so that at the end we can see how much power the devices have used we will connect here later To do that I press the units button for a few seconds also the screen resets itself and we see a "0" again I will switch to the watts…
The info button shows ether here on the top right position the capacity as percentage or how long the current power consumption can get provided by the power station, we will see that later When I press the button again we see the capacity again Further we have for each output group (12V, USB, AC) here a power switch We see thanks to the LED the status of the outputs If they are turned off then there is no voltage so that you can define with that which devices you want to charge or not, without unplugging them It's important to know that when the inverter get's turned on it consumes at the beginning quite a lot and then around 6/7 watts in idle As the inverter uses some power also in idle just to provide the voltage But you can turn it just of so that no power will get consumed by it I want give you some charing times, which I've written here on my "cheat sheet" If you want to charge an empty Yeti 1000 with the given power supply it takes around 18 hours till it's full again and the Yeti 1400 would take around 25 hours to get fully charged with the given power supply If you connect a 100 watts solar panel it will take 16-40 hours to charge the Yeti 1000 (numbers given by Goal Zero) And the Yeti 1400 would need around 28-56 hours using a 100 watts panel to get fully chargerd From expirience I can say that these are rather cautiouns numbers But anyway you shouldn't discharge a lithium battery below 20% to make it live longer Goal Zero specifies a charge cycle number of 500 before the capacity drops to 80% But I would say enough talking…
Let's see how it works and let's get some action 🙂 I've prepared here some AC devices (220/230 volts as I'm living in Europe) I want to show you Let's tun on the inverter… I got here a Sony charger for my camera batteries We see in idle it's using 6 watts When I connect this device I hope you'll see it It takes a moment till the charger recognizes the battery and it's capacity We see 22 watts If I press now the info button We see that the Yeti can provide this amount of power for around 44 hours We get now even 45 hours But let's continue… I got here a mixer Of course it's like that that when you use these devices they use some more power because of the resistence they get When it turn it on At the first power level we get…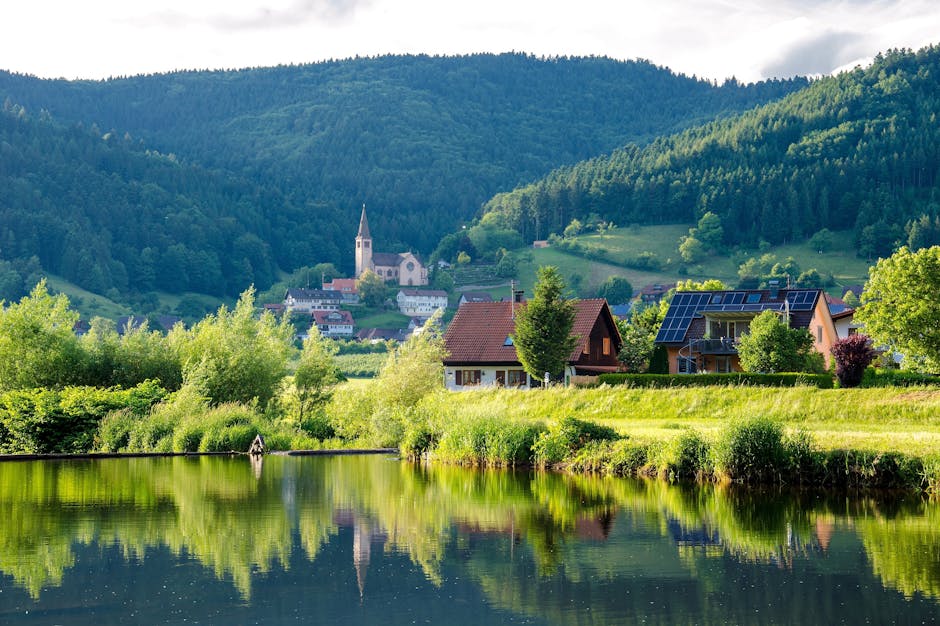 75 watts and I increase the performance to the highst one, but probably you won't understand me anymore… around 100 watts around 100 watts and it showed around 13 hours of possible usage for this amount of power consumption Well, mathematically it should be just around 10 hours but anyway, let's go on… Now I got here a heater with a cooling function When we connect it… It starts already – to early 🙂 We will see quite different numbers now.
In idle 7 watts again The battery still shows 100% Let's show the remaining time, what is currently at 100 hours in idle Let's tun on just the cooling function for the beginning… without heating we see 27, 25 watts – no problem at all remaining time…
60 hours, 57, 55, 54 around 50 hours now with first heating level and we see 780 watts, 1080 watts no around 900 watts remaing time around 2 hours and the fans just kicked on At this side are two fans hoover the air and at this side again two fans blowing it out Just to keep the battery cool We see a power consumption of 730 watts 1.4 hours remaining time Now I will switch to the second level of heating This heater is specified to use 1500 watts We've bought it so that it shouldn't overload the Yeti And we see 1660 watts, 1570 watts As said before it provides 3000 watts surge for up to around 30 seconds Now we see an consumption of around 1420 watts and the Yeti 1000 can provide this power for around 0.7 hours As we here the fans are still running and they just turned off This works well.
They kick-in only if they are needed Further I got a small coffee machine It's all quite big 🙂 The brand doesn't really matters here Let's plug it in If these or the other socket doesn't matter as they use the same inverter It's quite interessting that it already needs around 6 watts without doing anyting Let's turn it in and the heater should just kick in That's the most interessting part Yes, 1300 watts This the Yeti can't provide for a long time And the fans kick in But this amount of power won't be used for long as the coffee machine should be (pre) heated soon And the make of coffee itself takes just a few minutes, so it's no problem at all Let's tun it off I've prepared a devices which…. I don't want to use to much force as the camera stands on the table I hope you don't feel sick now 🙂 I've prepared a device which will overload the inverter, to see what will happen I got here a water heater which is sloping but it doesn't matter Let's plug it in 100°C (212°F) Let's see what will happen We are at 1930 watts The Yeti still works, at 1900 watts The water gets heated as you maybe can hear 1900 watts, we are clear about 1500 watts
Let's see what will happen It works so far quite good I would say if there would be just a little water in it should boil soon still 1800 watts even 1870 watts would be good for 0.5 hours already 0.4 hours still 1900 watts The water heater is still heating the water To be honest I'm surprised that it works for so long …until the Yeti gives up What happend is not a lot: the LED became red I can turn off the output turn on again, and we are back in the game so no fuse to get replaced, nothing well, let's put it away again and let's turn off the inverter It's really already quite hot About the inputs: I will show them (in action) during my solar panel test The internal inputs and the onces on the MPPT charge controller which is quite interessting.
Not cheap but if you are using solar panels not only at bright sunlight it makes sense I will also show other accessories like a car charger as also the already mentioned regulated 12 volts output Maybe quickly what I'm using this Goal Zero power station when we aren't on road: When I'm making videos like this one I need quite a lot light, I have to charge my batteries for my cameras and also the microphone And for that I'm mostly using this power station which provides the needed energy for all these devices I want to show you and charges also my batteries And if the sun is shining I'm charging it with my solar panel so that I'm a littler greener, even if the Yeti contains quite a big Lithium battery Just to show you hot it looks like here around Here is the fist light Here another one Then a camera And here an even stronger light I hope you feel still fine 🙂 That's it for today about the Yeti 1000 and 1400 which are almost the same But now maybe during the time we've used these devices before We've used totally 68 watt hours These were 4% of the capacity I don't think it's exactly correct But well, the power station didn't get discharged and charged often yet But in general it shows right numbers I will talk about the inputs in a separate video (as said before) Especially also about the MPPT charge controller And this together with the solar panel Goal Zero Nomad 100 and the Goal Zero Boulder 100 Briefcase which I bought on my own By the way: We've bought all the devices we show in my channel on our own and these are our own review and we aren't sponsored so that you get our real thoughts about them I hope you've enjoyed this video, if so give as thumb up and subscribe to our channel and activate the bell Then you can look forward for more interesting and informative videos See you all 🙂