Sun is the ultimate source of energy for the earth. We can't exist without the sun even for half an hour. We can't imagine what it is to be like to do that. So, I thought, till we have the sun, we have an ultimate source of energy with us. Amit, a resident of Kanwarpura village, Rajasthan has increased his income by 200% by using his 1.5-hectare farmland. This change has happened, thanks to the PM-KUSUM Yojana. Kanwarpura is in Kothputli Rajasthan. The rainfall is uncertain in this region. Due to this, the farmers have to depend heavily on groundwater for farming. In present days, the village is going through a water crisis as the groundwater levels have depleted Earlier, the water levels were at 60 – 70 feet here. Now the levels are below 400-500 feet And there is very little water left Earlier, we used a water pump which helped with our farming. Now we only get 6 hours of electricity. So we are left without electricity or water. Amit is a doctor by profession. But he comes from a family of farmers The water and electricity crisis made farming difficult in his village.
Amit was determined to find a solution for this crisis We used to do some farming But farming was not profitable Sometimes there is excess rain and sometimes prolonged dry spells Sometimes it gets very cold and sometimes there are floods, damaging our crops. Then our groundwater levels I have noticed it since my childhood I remember that once the groundwater was just 60 feet below Then the water levels started going down gradually. I thought, that in the next 4-5 years, the water levels will dip further without rains. And without water, our fields will become barren So I made a plan to have a solar plant in this place. The thought of a solar plant was never new for Amit. He had already set up a small solar plant in his clinic. He runs his clinic from the energy he harvests from this plant. Amit was encouraged by the success of this project. He dreamt of starting this on a larger scale. PM- KUSUM Yojana has given an opportunity for Amit to turn his dream into a reality. The new KUSUM scheme that has been brought out by the central government has three components Component A is about setting up grid-connected solar plants Under this, farmers can set up a plant of 0.5MW – 2MW capacity.
And power will be purchased for 25-years under a fixed tariff through DISCOMS. This will give farmers a regular income. And the government's aim for doubling farmer's income will also be fulfilled. When I heard of PM – KUSUM Yojana, I thought of applying right away. Then I downloaded the required documents from their website. I filled the required forms in my father's name. I applied with the required forms. After applying, I got the LO letter (Letter of Offer). After receiving the LO letter, I signed a PPA (Power Purchase Agreement) with the government. I signed the Power Purchase Agreement on September 2, 2020 Amit did extensive research on Solar plants. He engaged a local contractor for installing the power plant.
To set up a 1MW plant in his 1.5-hectare land, cost him Rs 3.5 crore After setting up the land, we started the works of installation. The first step during the installation was to order panels. In the whole land, we have laid around 3400 panels. And each panel is of 330W capacity. The structure is a ground-mounted GI (Galvinised Iron) structure. And the structure weighs about 40 tonnes. And we have done DC wiring of 11Kms and AC wire of around 1-1.5 km. We have installed string inverters for the plant. We have 4 inverters, each with a capacity of 250KW capacity. The electricity gets generated and goes directly to the string inverter. The string inverter converts the generated electricity from DC to AC. After conversion, the electricity goes to the LT panel
(electrical distribution board) From there it goes to the transformer and then finally to the grid. Amit is producing 5000 units of electricity every day. He is earning an average of Rs 4 Lakh every month. But it wasn't easy for him. Arranging the funds for setting up the plant was a real challenge. The biggest challenge in terms of the scheme implementation is financing.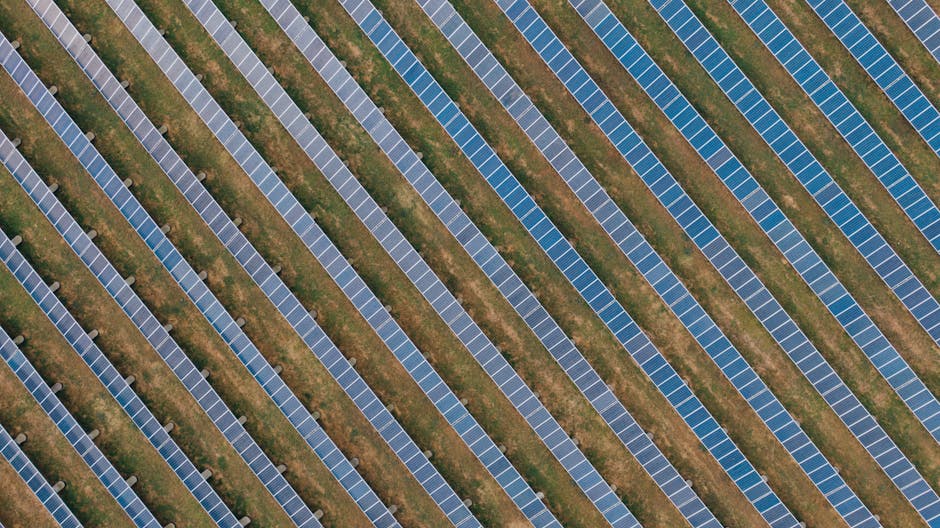 Banks want collateral for financing the project. They are also charging high interest rates. Because of this, farmers who don't have equity They are having trouble signing the power purchase agreement. We have brought this to the attention of the central government. And there are also trying to find a way out So far 208 people have approached us and have submitted a project security amount of Rs 5 Lakhs per MW And about 185 people have signed the agreement. The best part about this project is the low maintenance. This has allowed him to also start innovative farming methods Using the land in between the panels for fish farming was one such idea. I got the idea of fish farming from one of my patients. I used to ask him about the progress of his fish project. Then I learned the method from him. So, I also thought of doing something similar on a trial basis.
So, we made a small pond here. We have digged a small pond of 80×10 feet And 7 feet deep. And we have put 6000 fishlings (Pangasius). And we are feeding them daily. Today, Amit is getting from across the country. People of Rajasthan are curious about the new possibilities of solar plant Amit is confident that At a time, when India is actively looking for alternate sources of energy, Projects like KUSUM could bring in prosperity. I would encourage people to do this. I think this is the future here. Because our energy needs are increasing by the day. And we will have to shift to renewable energy sources. The petrol and diesel prices are increasing, and this won't last for long. Also, things are getting electrified, vehicles are also turning electric. So, eventually, everything will run on electricity. And the project is good and will last for 25 years. I have an agreement with the government for the next 25-years.
So I will have a fixed income for the next 25 years without much trouble..