[Music] Welcome from across the world! Today we kick off SAPPHIRE NOW which runs over the next several weeks. This year SAPPHIRE NOW offers eight different audience tracks, running across 3 regions in 9 languages, so there is literally something for everyone. Today, I am thrilled to be joined by Christian Klein and Hasso Plattner to talk about business insights and technology trends spanning today and tomorrow. Without further ado, let us get started! Christian, take it away. -Thank you, Julia. And let me first say a big thank you to all of you, our customers, partners, and more than 100,000 colleagues from around the world.
During this terrible COVID-19 pandemic, we truly showed how special the SAP community is. Together, we are re-inventing how business is run, but we are also demonstrating the big heart of our community. Any crisis is ultimately solved by people. And that is what happened with COVID-19. Our thoughts go out to everyone who has been affected by the pandemic. And our thanks to all those who are making extraordinary contributions in our communities. Like last year, SAPPHIRE NOW once again needs to be a virtual event, but we see the light at the end of the tunnel. In many parts of the world I see people coming back to the office, lockdowns getting less restrictive, and everyone eager to meet and spend time together. Over the last year, we have seen how fragile many businesses and societies can be. What is clear is that the way we work, the way we learn, the way we consume will never be the same again.
Personally, two years ago, I never would have thought that in my small hometown, all kids would be doing home schooling from one day to the other, that our local supermarket would offer online shopping and home delivery, and that everyone, including my grandpa, would be using a mobile app to break COVID-19 infection chains. Technology has held communities and families together, and helped businesses quickly adapt. And let us not forget: COVID-19 is only one of the challenges we are all facing. Just think about geopolitical tensions, social injustice, inequality, loss of biodiversity, climate change. Since the pandemic hit, SAP has been working hand in hand with you, our customers across the globe. Whether it was helping you to make your supply chains more resilient, to reimagine your business model, to create new customer experiences or to enable remote work.
Together we've got this. Over the last year, we learned how companies weathered the storm and how the best did it. Today, we want to focus on three key insights we have learned over the last year: The first insight is that the most resilient companies were those who embraced technology to transform their business processes. Let's face it, digital transformation is a pretty over-used term these days. And some people tend to call every IT project a digital transformation. But, migrating an IT landscape to a cloud infrastructure alone doesn't change a single business process. In reality, the COVID-19 crisis has underscored the urgent need for every company to become an intelligent enterprise. So, what do we mean when we talk about the key characteristics of an intelligent enterprise? First and foremost, to have the courage to leave traditional business models behind and radically change how your business runs.
Intelligent enterprises are enabled by integrated, digitalized, agile business processes powered by data and with embedded AI. To give you a real-life example let us have a look at Brakes. A B2B food delivery service catering to the food service sector in the UK. [Music] Let's move on to insight number two: No business does business alone. We win together as a community. One intelligent enterprise alone can already achieve great things. But we live in an interconnected world. I've talked to many CEOs and it became clear: Many of the issues companies faced during the pandemic came from their reliance on global supply chains. Just take the recent semiconductor shortage as one example: First, with the outbreak of the pandemic, companies reduced their semiconductor orders to adjust to lower market demand. Now, the demand for semiconductor orders has exploded. And the very same companies are now facing severe production shortages as suppliers and manufacturers did not have enough lead time to ramp up production again. And this is just one of many examples. In fact, over 75% of all companies reported supply chain disruptions as a result of COVID-19. When we look at how enterprises run today, many still manage the complex relationships between suppliers and buyers, logistics providers, and manufacturers as static one-to-one connections.
COVID-19 showed us just how crucial it is to have real-time transparency across your entire supply chain. There is by the way a clear parallel with our daily lives using social networks such as Facebook, or LinkedIn, or Twitter. The value comes from the network, and the millions of interconnections it facilitates in real time. But nobody has done this yet for businesses doing business together. Today, we are announcing the next part of our strategy: to create the world's largest and most comprehensive business network.
We believe that industries will be revolutionized when businesses turn into communities. We want to connect every company across your entire supply chain, and in doing so, provide you with immense value from being a member of this community. Buyers, multitiered suppliers, logistics providers, manufacturers, and banks will be able to respond to any disruptions real time through their connections in the network. This may sound like a bold vision. And it is. But let us not forget, We already run the world's largest supplier network with more than 5.5 million connected enterprises. And because our applications run supply chains across every industry, we have the most relevant data and expertise. Later on, we will show you how game changing the network will be. The third insight is the most important one for the future of our planet and our families. We must act now on sustainability with the goal of zero emissions, zero waste, and zero inequality. When we look at the news during the pandemic, one could easily think that things improved during 2020 with the massive reduction in carbon emissions.
But the reality is far more complex than that. At a macro level, carbon emissions this year are set for their second biggest increase in history. Individual product development is also not straightforward. Just take one example, the electric car. Nobody yet fully understands the supply chain emissions impact of an electric car over its complete lifecycle. This is the decade in which we must act. It's time to build sustainability into the fabric of how we do business. It's time to make sustainability a standard dimension of corporate management just like productivity or growth. But you cannot act on what you cannot measure. As part of this commitment, SAP will provide standard reporting and analytics on all sustainability metrics of the World Economic Forum.
With the intention to help establish them as a global standard. And what is exciting, part of the solution is in our hands. Given the significance of global supply chains in tackling sustainability, the SAP community truly has the power to protect our planet and create the future our children want to be part of. We have created an entirely new sustainability portfolio to help you drive sustainable practices not only inside your organization, but across your entire value chain. We will make carbon footprint tracking available in the business network so that you can go to true net zero. We will let you turn your circular economy vision into reality. We will jointly build networks with you that champion diversity, inclusion, and human rights. You will hear from Allbirds in a few minutes, just one of many exciting examples. There is so much opportunity here and we worked hard to make these ideas a reality for you, our dear customers.
Together with you we can reinvent how businesses run by holistically transforming every enterprise into an intelligent enterprise. We can reinvent how industries run by connecting intelligent enterprises into industry-wide business networks. And we can even reinvent how the world runs, making profitability sustainable and sustainability profitable. And this will ultimately help us to turn our mission into a reality. To help the world run better and improve people's lives. -Christian, these ideas are so important to every business. Let's talk about how we are delivering the innovations that will make this a reality, supported by over 30,000 SAP engineers. -Indeed, Julia. I mean our innovations enable every enterprise to become an intelligent enterprise. -Exactly. An intelligent enterprise is fully integrated to deliver seamless customer and employee experiences, from the front- and back-office mission-critical processes. Only SAP can enable that. Let us take a look at two examples of what this looks like. Every company wants to provide a delightful customer experience across multiple channels from the first interaction through the ongoing services. For many of the retailers we work with, the customer experience starts with an easy, engaging, personalized shopping experience spanning digital and in-store interactions.
Now enabled by our new solution, SAP Upscale Commerce. SAP Upscale Commerce is an online commerce, no-code solution that allows you to create an omnichannel shopping experiences in minutes. With built-in AI, you can provide personalized offerings based on a 360-degree view of your customer from their social sentiment to their purchase data. And with a headless API architecture, you can provide customers real-time information about their purchase and delivery through any channel. And we know that companies are shifting to deliver everything as a service, not just sell products. To support these new offerings and the business models behind them, we have new SAP S/4HANA capabilities in Configure, Price, Quote and Billing and Revenue Innovation Management. Now combining products and services into one quote is no problem. And combining upfront payments and ongoing subscriptions in one order and one invoice, no problem. And with each customer order the Finance team gets real-time revenue realization and predictive accounting. Allowing them to accurately predict how much revenue they will make, based on incoming sales orders even if no goods receipt or invoice is booked.
And since SAP Upscale Commerce is integrated with our supply chain planning software, the fulfillment is fast, because the inventory has been automatically verified with the customer's order. And the customers shipment is automatically sent from the closest point to minimize emissions. For companies that are offering build to order products, where the production of an item begins only after the customer order is received, SAP's synchronized planning capabilities gives you visibility into anything that could affect your planning and adjust the plan in real-time to accommodate the situation. Every process from shopping, to purchase, to payment, to supply chain and planning is integrated and ready to drive the new product offerings and business models you need to grow your business.
But it's not just your customers that want a great experience, your employees expect a seamless and personalized experience, Starting from the hiring process all the way to their retirement or departure process. Particularly during COVID-19 capturing employee feedback and understanding their sentiment at any time gives you the key to knowing the right actions to take to support your employees. Now, with the integration of SAP SuccessFactors and Qualtrics, this employee understanding is available anytime. From new hiring on-boarding experiences, to performance management, to mentoring programs, this ongoing employee experience data identifies what is going well and also areas for improvement. With the ability to take action immediately. And it is all done in data-driven way, taking out the guesswork.
Now, to enable these end-to-end business processes, multiple solutions from SAP and our ecosystem are working together behind the scenes to enable you to become an intelligent enterprise. So, let us unpack how SAP enables these integrated business processes. First, we offer the most comprehensive set of business applications. And the world's largest business network. And, across all solutions, we provide a huge collection of industry-specific applications built by SAP and our global partner ecosystem. All of these solutions are integrated with SAP Business Technology Platform, or SAP BTP. And can be easily extended to enable any range of customizations. All the solutions share one data model running on SAP Business Technology Platform.
So, you get critical data and insights across all of your business applications. This gives you a company-wide foundation for data-based decision making in nearly real-time. SAP Business Technology Platform also provides industry-leading database services, enterprise-wide analytics, application development and integration with pro-code to no-code tools, and business-specific AI and Robotic Process Automation. But technology innovation is not enough on its own. For many customers, the biggest challenge is how best to use the technology to transform their company.
To address this need, we introduced RISE with SAP earlier this year. Bringing together our technology and business process know-how to provide you with business transformation as a service. We have seen incredible customer interest. So much that today we are expanding our initial offering beyond SAP S/4HANA Cloud because we heard loud and clear that many customers want a holistic modular cloud ERP solution. That is why we are now including HR and Procurement capabilities along with SAP S/4HANA Cloud in our RISE with SAP for Modular Cloud ERP solution. And as business transformation relies on people, we are also launching a dedicated package for human experience management. This is all delivered with one data and security model. And the business process intelligence to ensure your processes are fully optimized and running at industry best standards.
But we are not stopping there, because SAP knows that each industry is different and has unique needs. I am very excited to introduce the RISE with SAP for industries. We are starting with five industry-specific cloud offerings focused on Retail, Consumer Products, Automotive, Utilities, and Industrial Machinery and Components, or IM&C. We are bringing together the best of SAP's 50 years of deep industry expertise, and the best of our partner ecosystem to provide industry specific, cloud-based solutions as a service. And these solutions are built on SAP Business Technology Platform. So, you get the benefits of integration, extensibility, analytics, and the one data model.
These new RISE with SAP industry solutions work natively with SAP S/4HANA Cloud, so every customer can get the full set of industry-specific solutions needed in their cloud deployment. In our Retail cloud offering, we have multiple Retail-specific products including the SAP Omnichannel Promotion Pricing, SAP S/4HANA Retail for merchandise management, and the SAP Intelligent Returns Management solutions. And we are co-innovating with retailers including the Salling Group on sustainable replenishment to keep store shelves stocked, while also reducing food waste towards zero.
For the Industrial Machinery & Components solution, we have over 15 specific applications including SAP Enterprise Product Development and SAP Enterprise Asset Management. And we are developing a new solution to enable outcome-based business models with our customers like Tetra Pak, a world-leading food processing and packaging company. For automotive customers, we provide over 20 applications from digital manufacturing to product lifecycle costing. And we are co-innovating with the Schaeffler Group along with many other automotive suppliers and manufacturers to manage packaging to reduce supply-chain cost and also lower environmental impacts. Now of course, for all these solutions, you buy just what you need. They are completely flexible. So, you can choose from the best of SAP and our ecosystem offerings to custom tailor to your specific needs. These five RISE with SAP industry cloud offerings are just the start. SAP has deep expertise in over 20 industries. Now today, the pharmaceutical and life science industry is certainly top of mind for all of us.
AmerisourceBergen is a leader in pharmaceutical distribution and has relied on SAP's industry innovation to run their business. And recently assist with deliver of COVID-19 treatments. I had the opportunity to talk to Jeff Denton of AmerisourceBergen earlier. Let us check out our conversation. Now, AmerisourceBergen was recently awarded an SAP Innovation Award, which is fantastic, for the work you did, innovating around pharmaceutical and life sciences. So, tell me about that. It is a great story. And very much an honor for us to receive an award like that. We went to SAP maybe six years ago. And said, you know what, we have this regulation, that is going to be quite onerous for us. And we were looking for solutions. And we did it with SAP's help. In 38 years, I have never come together with a group to develop and design a solution such as this with the collaboration that we had. Everyone was in the room, manufacturers, AmerisourceBergen, life sciences resources from SAP. You never knew while you were sitting in that room who worked in what space, but what you did know is everyone had a singular focus.
Now, out of this collaboration we were jointly able to develop the advanced track and trace capability, as well as the information collaboration hub solutions. SAP Advanced Track and Trace for Pharmaceuticals that we were using was the first delivery. But beyond that we determined we needed to find ways to share all this large transactional information between AmerisourceBergen and our trading partners, and indeed, soon will be with our pharmacies. So, we worked with SAP to develop a Cloud solution. That allows us to have one pipe, as I call it, of all data coming in and all data going out that is related to this regulatory action. Now, one of these specific solutions we co-created really is helping particularly around sustainability.
Right, about making sure you are not putting more waste into the system. And, so tell me more about that. In our particular instance we have returns that come back to us that are sellable from the pharmacies about two-and-a-half percent of our sales, which is 2.5 billion dollars a year. So, we are able to take the product back in and resell it to the other pharmacies that would want or need it later. The alternative to that is it would have been returned to the manufacturer and destroyed. Now, AmerisourceBergen played an important role around COVID-19 recently, and I would love to hear that story. Yes, AmerisourceBergen's primary involvement with COVID-19 in the U.S. was around treatment drugs.
So, drugs that are used for the sickest of patients in the hospitals to help get them through it. I can remember a story of where the first treatment drugs came into our warehouse for distribution and the employees on the floor, actually, getting very emotional, knowing that they had a role in what we hope to be a cure for, I wouldn't say cure, but a treatment at least for the majority of patients across the country. Well, thank you for all the work you're doing to help around COVID-19. It's obviously very top of mind for all of us. AmerisourceBergen is a compelling example of an intelligent enterprise powered by SAP's industry cloud solutions.
It also demonstrates how we succeed when working together as a community. As we have seen with COVID-19, your business network is essential to your resilience, growth and success. For example, our customer Al Dahra, a large agribusiness, was faced with massive shipment delays and storage problems when the pandemic hit. With the help of our business network, they were able to find 140 suppliers in just three days solving the problem with minimal disruption. And the more companies that join, the more benefits the network offers to each of them, step by step. These networks of intelligent enterprises become industry networks. Let's look at the automotive industry as one example. Joining forces with some of the world's leading car manufacturers and suppliers who founded the Catena-X Automotive Network. This business network enables an industry wide, secure data exchange for all participants of the automotive value chain. And fosters innovation through collaboration. The benefits of such networks are countless, providing end-to-end transparency, to reduce inventory and increase precision in forecasting and intelligent decision-making. In fact, our customers are getting 80% better forecasting and 95% faster material planning.
End-to-end visibility to provide more seamless customer experiences. End-to-end carbon tracking across the value chain to lower emissions for all of us. And these industry networks connect across multiple industries to become a network of networks across the globe. To enable this, we are converging our existing Procurement, Logistics, Asset, and industry-specific networks. Bringing together our business network capabilities into one single integrated global business network. We will create the world's largest and most comprehensive business network and enable a networked economy across every industry. But as always, actions speak louder than words. Let's see how this looks like in real life. Please welcome Paige Cox, Chief Product Officer for SAP Business Network As Christan mentioned, we're replacing fragmented one-to-one connections with the many-to-many network of networks that brings all points of collaboration together in one place. How will this help all of you? You will be part of a vibrant business community to connect and extend your existing ecosystems. You can also search and discover new trading partners for new business opportunities. On board once, and connect to many, we aim to provide you a unified, role based experience.
Our SAP Business Network serves as a platform with open APIs for integrated networks connected to third party networks, industry networks and other value-added services. At our very core, We bring together Ariba Network, SAP Asset Intelligence Network, and SAP Logistics Business Network in the best of suite unified network. Interlinking business processes and workflow beyond a company's four walls. Together with you, we will reinvent multi-enterprise, commerce flows by connecting Procurement, Manufacturing Operations, and Logistics all under one umbrella for entire supply chain visibility and digital resiliency. With our collective network intelligence, you can then better understand results together with your trading partners acting in real time and even predict opportunities and risks guiding decisions to adapt and to improve before change even happens. Now, let's take a look at an example with a unified, collaborative, and intelligent SAP Business Network, how a high-tech consumer company can effectively introduce a sustainable line of product and empower the green line.
So, Eamon and Rachel, over to you. Thanks, Paige. Hi, I'm Eamon. And I'm Rachel. Today, we're going to show you how SAP Business Network can help your business extend collaboration to your network of trading partners, to see into your supply chains, all while helping your company accomplish its sustainability initiatives. Now, imagine I'm a Procurement and Supply Chain Manager at a company called New Headphones on SAP Business Network, I have a full view of all the business metrics that matter to me, like shipment statuses, purchase orders and supply chain alerts. Now my company has tasked me with introducing sustainable packaging into our new line of eco-friendly products, as well as ensuring that I meet our company's commitments to carbon- neutral operations.
My first problem is that I don't have a sustainable packaging trading partner. But with SAP Business Network, we're bringing companies around the world closer than they've ever been by allowing them to discover each other across industries and geographies. And in my case, that means that I can search for packaging trading partners when searching for trading partners, companies can choose from commodity types and delivery locations all around the world, and they can select quality certifications they require, as well as trading partners that align with their diversity and sustainability initiatives. I already have certifications and sustainability filters created for my needs and what these applied, I can see a great match. Sustainable Plastics Inc. I can get more information about this company and connect and collaborate with them seamlessly through the network. Let's show you how the network benefits trading partners like Sustainable Plastics Inc. After connecting with Eamon from New Headphones and SAP Business Network, we've been able to collaborate in product specifications and create on-demand plans. And it looks like our first order just came in. I can see the order details, so, go ahead and confirm it and have it shipped immediately.
Meanwhile, my Accounts Receivable department is wondering when we'll be getting paid for previous invoice with another customer. And because of the network, we don't need to call. We can easily see that our last invoice was approved, so we should be getting paid any day now. As you've seen, Rachel and I have been able to seamlessly collaborate thanks to the network.
But we're not just connecting businesses. We're connecting processes across the supply chain. Now, I need to know if the shipment of packaging will arrive on time for our next production run of headphones. And thankfully, our carrier is also connected to the network. And with SAP Business Network's integration capabilities, we can access data from visibility providers to see into the movement of our goods. All I need to do is type in the purchase order number on SAP Business Network. Click tracking detail, and I can see exactly where the order is in real time, and that is on time so we can be sure the production won't be delayed. And remember that I needed to ensure carbon neutral operations? Well, we can't do this without knowing what we've emitted. But thanks to our visibility provider, I can see the actual logistics carbon emissions to ensure that we're capturing our carbon footprint across the supply chain.
This has been just one example of how SAP Business Network can help your business extend collaboration with your trading partners, allowing you to see into your supply chains, all while helping your company accomplish its sustainability initiatives. Back to you, Paige. Thank you, Eamon and Rachel. Now, we just caught a glimpse of our brand new trading partner portal. Understanding the significant role trading partners play in keeping supply chains moving in this network economy. We're so excited to announce that a new offer with our brand new business network launch.
If you purchase SAP Business Network solutions, we will fast track your top 100 suppliers, your top 100 carriers onto SAP Business Network within 90 days of go live. And now let's go to Julia to show how our customers co-innovating in the network areas. Over to you, Julia. We've all become much more aware of the clinical trials process due to COVID-19 vaccine development. Working together, we've seen that pharmaceutical manufacturers were able to move incredibly quickly through the clinical trials to provide the world a much needed COVID-19 vaccine. But what if every clinical trial could run this quickly and effectively? I'm thrilled to be joined by David Volk from the Roche Group, the world's largest biotech company, and Michael Schmidt from Tenthpin Management Consulting, focused on life sciences, who have been working closely with SAP over the past year to enable an industry-wide clinical trials network to make this possible.
Welcome, David and Michael. Thank you so much for being here today. Thank you. Thank you, Julia. Now, before we jump into the solution in the work we're doing, let's first set the stage for people who aren't deep in life sciences on what's the challenge, what makes clinical trials difficult today. David, why don't we start with you? Sure, will be happy to. I think we've all gotten some new awareness, for the inventions over the last couple of years as we've followed the progress of vaccine development.
But in general, pharmaceutical development, biotech developments can take up to 10 years or even longer sometimes to bring a product from initial ideation out to market. And that's 10 years of testing in human studies, in clinical trials from phase one to phase three. And then in terms of supply, we're seeing globalization, we're seeing increased complexity around cold chain materials. And especially as we look at these advanced medical products like biotech or personalized medicine, it's become increasingly complex over the years, which has added time and cost and uncertainty throughout the entire supply chain. Now, Michael, you've certainly been invested in this process for a long time. From your perspective, what are the challenges you see today? We see a lot of challenges in the technology space. So, most of the large pharmaceutical companies are using very scattered landscapes, systems that are not really interconnected. That obviously puts a significant pressure on those companies in order to enforce external collaboration and improve also collaboration and networking.
That makes a lot of sense. Now, David, the Roche group obviously is large and has lots of resources. You could have set out to try and solve this just yourself, but you didn't. So why is that? We are large and, as you mentioned, we have a lot of resources, but we're only one part of the whole supply network. We have to work with many other companies. And the idea is how do we connect with those other companies in the supply network seamlessly and efficiently? Michael, we've been working with you for a number of years. Maybe you'd like to share your perspective as well on this.
Sure. So, as David mentioned, technology has improved and there is a lot of new opportunity to improve the clinical supply process. So, we jointly decided to form this consortium, which is now consisting of 20 plus of the largest pharma companies in the world, who are all engaged, who are all very excited about what we are doing there. But most and foremost, this is the industry transformation. This is not just surface level base process re-engineering. I love that. And now that we have this consortium in place and then coupled with the reality that based on COVID-19, the general consumer's expectations have certainly been raised of how quickly we can move around clinical trials.
What can we expect moving forward in this area? Yes, exactly. I think expectations have clearly been raised. There was a great example for us in Roche during the pandemic where we had a product that was in clinical trials for COVID-19 and we were trying to get the product to an underserved population in New Orleans at a clinic in New Orleans. And we were able to move the product from Germany to the U.S. through customs and out onto the trucks to get it to the clinical site in two days.
And that's a process that normally takes two months. So, the question is, and the expectation now is, how do we do that on a consistent basis and how do we avoid all the information flows, the manual human interventions that allow us to seamlessly flow information and data across all of our partners? That's what our expectation is going forward. You know, as Christian said, we will all win as a community. And this is just a beautiful example of exactly that.
So, thank you both for being here and for sharing the story and for being such fantastic partners with us on this journey. – Thank you for having us. – Thank you. You just saw the power of the network to fundamentally change how innovation happens. Now, imagine what we can achieve when we extend this power beyond just accelerated growth and productivity. Imagine what we can achieve when we are establishing sustainability as a new dimension for doing business. We can make a positive impact to the whole world. Sustainability driven organizations not only meet requirements and exceed commitments, they also find new efficiencies and create new business models for long-term growth.
And who better than SAP to pave the way? Because run business processes, hundreds of thousands of companies worldwide manage their supply chains, their workforce or their business networks with our software. Now, they can use this data not only to control and optimize sales and operating results, but also to make climate protection measurable, Diversity and inclusion visible, and ethical responsibilities transparent. First, it starts with a commitment to run sustainably. Then, it's supported and enabled by technology.
There's no better company to show what this looks like than Allbirds. Completely committed to delivering sustainable shoes and clothes, reducing environmental impact has been top priority since day one. I had a chance to talk to the founder of Allbirds earlier. Let's take a look. Joey, thank you so much for being with us today, I really appreciate it. Thanks for having me. Now, Joey, the story of you and your co-founder coming together is kind of a remarkable and unusual story. I'd love to hear about that. Yeah, you know, Tim Brown and I have really different backgrounds. Tim was actually a professional athlete and he was playing soccer all the way up to the World Cup for his home country, New Zealand, and was dabbling in design on the side, making shoes that he thought were better for consumers. While I was actually combating the petroleum economy and working at a biotech company to bring algae based oils to replace petrochemicals and petroleum for fuel. What we found was when our wives happened to bring us together, they were best friends from college, that we could actually bring these individual pieces and make something that was much more substantial, meaningful for a company, for our customers eventually, once we started making the wool runner and other innovations on other products and build a company that was really special and stood for something more.
Now, Allbirds is dubbed the world's most comfortable shoe, and I can certainly attest to that. And you had remarkable growth selling over one million pairs in your first couple of years. So, tell me about what it's like to grow at that scale. Yeah, growth obviously has some pains when it's at pace. And, you know, we try to do it in the right way, which is somewhat the hard way. You know, we set up a real global infrastructure with warehouses around the world, teams on the ground in various countries in Asia and Europe, and as well as our core team in North America.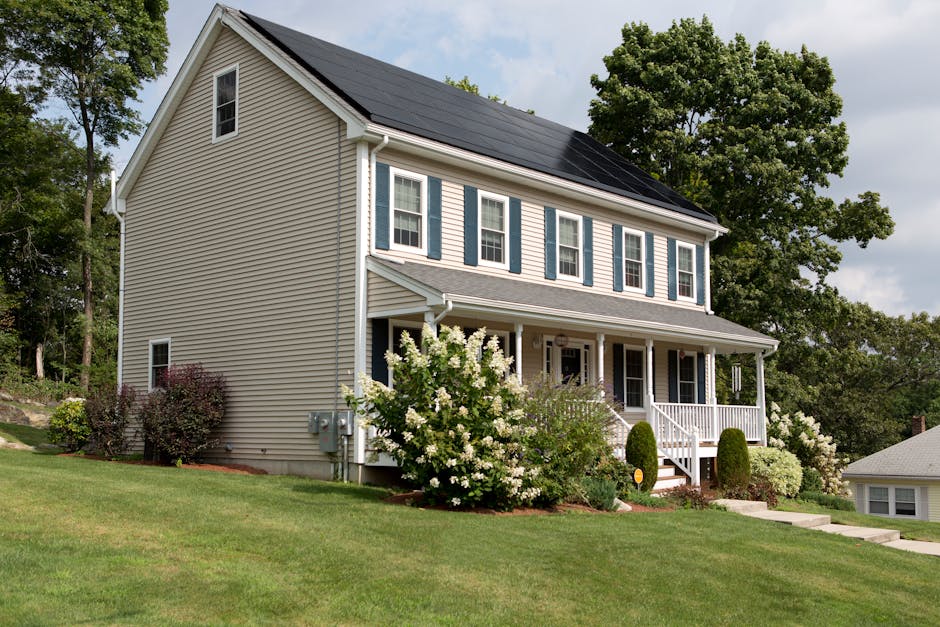 And all that complexity, different channels to sell through and different geographies to contend with is really quite challenging and straining on a small young team. Now, I know there can be a misperception that SAP systems are only for big companies, but obviously you chose SAP early in your journey to help support that growth. So how has that worked? Yeah, so, you know, when we made the decision to build a robust ERP system for the company, we were thinking, we were thinking five, 10 years down the future. So, we didn't want to run out of steam because we thought too small and then run through a big implementation down the road. And so, for us, this investment was an investment in our future and our ability to take our sustainable inventions and give them to people around the world and do so deliberately and with minimal waste. Now I know that your SAP S/4HANA system it's giving you that transparency across your entire supply chain and serving customers.
How has that shown up as you've gone from online into brick and mortar as well? Yes, you know, retail has been changing pretty rapidly and the model of retail, where there's really immersive experience, that's cross-channel serving customers where they want to be served with a great experiential engagement with our associates or with our digital products, we can only do that if we have incredible accuracy and visibility into our inventory and can personalize that experience for our customers. We wouldn't be able to do that if we didn't have a system that was robust and real time. And SAP S/4HANA has been fantastic in fueling our ability to deliver that kind of immersive and great experience to our customers. That's awesome. And it's also providing transparency as it comes to your sustainability promises as well and what you're delivering with your product. So how is it helping in that area? Yeah, so for us, sustainability is not only something that's important morally to do, but it's why our company is great.
It's why our products are great and it's why our customers love us. So, we have gone so far as to label every single product that we make with the carbon footprint of that product. And what we do is that transparency to the customer, make sure that accountability is shown right back onto us. Now Joey, what advice do you have for other companies who are looking to reduce their carbon footprint, improve their sustainability? And what ideas have you had in your journey here? I'd say a lot of the things that I'm most proud of is when we didn't take shortcuts. And I have found that our consumers, our customers reward us for doing things that are consistent with our values.
And when we´ve said that we are going to do something that is better for the world and also better for our customers, when we take shortcuts, it never works. I love that. And I just love the idea of what you´re showcasing for everyone. What is good for business is also good for the planet. It's not about making those trade-offs. Thank you for being a role model and an example for that in the industry. Thank you. Allbirds is one of many customers working with SAP to run a sustainable business. And today I am very excited to announce innovations around our sustainability portfolio that will help all our customers run their businesses more sustainably.
In the upcoming months we´ll release several solutions that embed sustainability insights into business processes. Tightly integrated with SAP S/4HANA. The SAP Product Footprint Management solution empowers you to measure carbon emissions not just within your company, but across your entire business network. With the SAP Responsible Design and Production, we enable you to take sustainability into consideration from the beginning of Product Design. Our integrated solution for sustainability reporting and performance management maps operational data, environmental, financial, and social metrics. Let's take a look at some of this technology in action with our GreenToken by SAP solution. Thank you. Our customizable sustainability management dashboard helps us gain transparency and improve on financial and non-financial metrics across our business network.
This dashboard provides us with the right insights including scope 1 – our direct emissions, scope 2 – our indirect emissions from purchased energy and scope 3 – our indirect emissions related to up-and downstream operations. Here we see that from April to May our emissions related to packaging decreased and our recycled materials, like plastics, increased. But how do we prove that we are sourcing sustainably with a low carbon footprint? Therefore, we want to be able to map the chain of custody of our material flows in an auditable manner. In the past it was incredibly cumbersome to show this relationship. But now with GreenToken by SAP enabling visibility got much easier and faster. GreenToken is a multi-commodity supply chain transparency platform for tracing the most complex of material flows, that of co-mingled raw materials. For our new packaging we´ve increased the use of recycled plastics coming from numerous picker locations and recycling facilities. This recycled plastic feedstock gets co-mingled with non-sustainable feedstock and goes through a series of complex processes, leading to the production of our new circular packaging materials. With GreenToken we can provide visibility into the detailed information about any one of these commodities in our co-mingled raw material supply chain.
From its origin all the way to the end customer. GreenToken enables this by leveraging three innovative concepts. A Digital Twin of our supply chain, using tokens to represent raw materials, mass balance to account for all the sustainable raw material flows in our supply chain, and chain of custody, using blockchain for data security and strengthening trust across supply chains. On average 80% of a company's emissions are indirect and reside in scope 3. Since most scope 3 emissions occur at our supply chain partners, the only way to accurately report all this data is by creating transparency across the supply chain. With GreenToken this can securely be achieved by providing us with a full visibility on origin and CO2 data, coming from our upstream supply chain partners.
At our plant, we add our own actual scope 1 and 2 CO2 data, related to the new packaging material, meaning that we can accurately report on the carbon footprint of our new packaging as well as the portion of circular materials used. All data is maintained on an immutable blockchain, even as our materials are transformed from raw feedstock to finished packaging. GreenToken allows us to more accurately report on the end-to-end sustainability data of our new packaging and manage our raw materials.
Back to you, Christian. Net-net, we will drive multiyear innovation road maps to ultimately provide you end-to-end visibility around sustainability, integrated with your core business processes to get to our vision of chasing zero. Zero emissions, zero waste, zero inequality. Sustainability isn't a hashtag or a tagline. It is a lifeline for the future. Future generations. Future businesses. The future of our planet. So, let's rise up against climate change and eliminate waste. Rise up for society and put equality in place. Rise up as one people for one planet with one vision of zero waste, zero inequality, and zero emissions.
Let's rise to the challenge to make the world run better. And promise the future: We are chasing zero together. Thank you very much for joining us today. And thanks for your trust in SAP. I feel truly honored, when I look at all these fantastic customer and partner stories. It´s so special to serve this amazing SAP community. And I can promise you that all of our 100,000 employees across the globe are committed to the success of you, our customers. We wish you exciting SAPPHIRE NOW sessions in the days and weeks to come. We look forward to your feedback and to helping the world run better, together with you. Stay safe, stay healthy. Over to you, Julia.
Now, let's go to someone everyone enjoys hearing from, Hasso Plattner. I had a chance to catch up with Hasso recently. Today, I am thrilled to have a conversation with Hasso Plattner, the founder and chairman of SAP. And today our conversation will center on the technology advances bringing to together people, processes, systems, and data to create transformational outcomes. Hasso, business process intelligence, what is your take on this area? This has been around for many years. When we became successful in the 90s and built SAP R/3, we were asked to have documentation for the system, and we had different modeling approaches. We did one for the technology part of the system with the modeling system by Professor Wendt. He was a professor in Kaiserslautern, nearby our headquarters. I studied at his chair in Karlsruhe. So, his modeling tool, FMC, was very successful for modeling the functions of our Basis system. It was so successful, that with the description of the models and some text, IBM was able to transfer our system, which was built on Unix, to the AS/400 within six months, with one SAP engineer.
One of the best engineering projects I have ever seen. Didn't work for business processes. So, for business processes we did something else with Professor Scheer from the University of Saarbrücken. It was called event-driven process chains. We got into this, and when we built the product SAP Business ByDesign, a new product from scratch, we completely modeled it with this modeling technique. Helpful to look at it, helpful in decision-making, not helpful when the system was running because it was dead. Just presentation, documentation. We never made it to make these documents active. That is the long story until basically not today, but the recent two years. We still have the models in SAP S/4HANA we acquired and then spun off again, but work with the company Qualtrics to get back the feeling and the impressions and recommendations and probably the negative comments from our users. And digest them, so we have an active input component. And recently we acquired a process management company, Signavio, we will talk about this later, that we can have active models.
We develop the models out of the data streams itself, and therefore they are the real models of what is happening in the system. And with the static models, what the system could do, should do and what is really happening, and the feedback from the users, we believe that we have a different world for the many thousand companies, which will move now from the on-premise systems, or the R/3-type systems, they are called SAP ECC 6.0, to the SAP S/4HANA Cloud basis. And there is a huge process transformation possible. We should not carry forward the processes we developed together with the customers 20, 10, 5 years ago, without looking at them and analyzing them. I think, the best is, we look at the demo SAP prepared, how this could work. This is probably faster than me, explaining what the software does. And then we can have a discussion about what we have seen and how we go forward from there. Let's do it. Let's take a look at what is possible, as Hasso said, with business process intelligence now. The demo we're about to show you is a solar panel company, but the situation they face is a common one across the industry, introducing new business models, new offerings, to provide more customer value.
So, why don´t you take it away, Henny? Thank you, Julia. For the purpose of this demo, I will be the Customer Strategy Lead of Solar Power Solutions. We sell solar panels and related services. Like many companies, we need to manage a transformation of our business model from a product company into an energy management as a service provider. Though we have this ambition, we currently struggle with operational issues.
I will show you how I analyze the declining revenue and customer satisfaction. Later we will see how we improve the situation and continuously monitor our transformation. Let´s start the analysis. I open the lead-to-cash dashboard in SAP Process Insights. Here I can access both operational and experience data. On the top, I see a decreasing trend of our sales volume. We use Qualtrics for measuring customer and employee satisfaction. Unfortunately, I read negative comments from customers, complaining about panel delivery and installation being misaligned. But also, from our employees I see comments about internal misalignments. What is happening? To find out more, I open the process flow for lead-to-cash. It gives me a quick overview of the overall process, from sales to delivery and to invoice. In addition, I see blockers and context information. All of this just out of the box.
For sales order, I see a high order cancellation rate. Hm. Let´s compare this cancellation rate against industry benchmarks. Unfortunately, we are clearly worse than the average. Before the cancellations, I see that changes are made to the sales documents. Why are there so many changes? Let's use process mining to dig deeper. I loaded the data into Signavio. On the left side, I see those orders containing only solar panels. My order handling seems to be straight forward. On the right-hand side, I see orders with solar panels and services combined. These are the orders for which my cancellation rate goes up.
Looking closer, the automatically discovered process map shows me a back and forth and loops within these orders. So, clearly, we struggle when customers needed sales and service orders to be managed together. We found the root cause. We need a better way to handle these combined orders. To document our current way of working, I simply convert the real process variants, discovered from the data, into a visual process model. I can later use this as-is model to simulate improvements.
I now know what my current process looks like and how it performs. What can I do to improve it? In SAP Process Insights, I can not only analyze my business process, but also get tailored recommendations based on my system data. These recommendations go beyond the technical root cause, and they include solution capabilities and preconfigured improvements. As we are struggling with different order types, products, and services, the top recommendation for us is Solution Order Management in SAP S/4HANA Cloud. Let's look at it. The new capability offers a single order that manages combinations of sales and services. Solar panels and services in one combined order? This could solve our current problem. I could even add subscriptions into the mix for selling as a service. This prepares us for our future direction towards a subscription-based business model.
Do you remember the complex as-is process model I created earlier from our data? I compare it to this streamlined SAP S/4HANA Cloud process, to find out how much simpler we could operate. For that, I use a simulation capability in Signavio. The simulation also provides me with all I need for a compelling business case. I show this to our management, and it convinces them to move forward with SAP S/4HANA Cloud. This will solve the problem we currently face and prepare us for becoming an energy management as a service provider in the long term. However, we cannot wait and urgently need to tackle some of the issues today.
Can't we find a quick fix? I reached out to Nick, from the Order Processing team. He has an idea on how to automate the process. As a citizen developer, he proposes a combination of SAP Intelligent Robotic Process Automation and SAP Workflow Management. Nick builds a bot that synchronizes sales and service orders and he adds a workflow that notifies his team immediately whenever one of the delivery dates changes. This solves the alignment issue. The team then adjusts the related order and ensures the on-time delivery of solar panels and services. After months the new solution order capability has finally been rolled out.
My priority is now to enable the workforce and make sure they execute the solution orders following best practices. I publish the process model and all work instructions in the SAP Process Collaboration Hub solution by Signavio. Here the colleagues can find information on the process and they can exchange on how to handle complex situations. Now, we have put in place our improvements. Let's go back to where we started and monitor the impact of these changes.
We are back in our lead-to-cash dashboard. Indeed, the sales volume as well as our customer and employee satisfaction have increased. Great! We could end the demo here, on a dashboard with improved numbers, but as we talked process, I would like to take you one step further and show you the next level of process management. By enriching the static process model with real execution data, marked here in blue. We enable our business to have the finger on the pulse of our operations. A major step forward. We can now continuously monitor and react to process changes instantly. This means, process transformation is no longer a one-off project, but a continuous discipline. So now let me close this out for you, by combining experience and operational data, we were able to deeply understand our business processes and identify the root cause of our problem. Based on intelligent recommendations, we improve the order handling process by moving to SAP S/4HANA.
At the same time, this put us on the path towards becoming an energy management as a service company. We really evolved towards an intelligent enterprise. Thank you, and back to you Julia. Now Hasso I think to your words the living business process that we saw there can kind of feel like magic. I'd love to understand how you think about it and see it working? There are still a few questions which have to be worked out.
Where do we start? Do we analyze the existing custom system first or do we transfer the data into an SAP S/4HANA system, and let it run a simulation there, and then analyze that? I am in favor of the later one, but that implies that we can very easily take the data over into SAP S/4HANA, not only the configuration data, master data, but also the transactional data and then run the analysis.
I think this is the way to go, but the consulting teams in SAP and the RISE with SAP teams transfer the existing on-prem customers to the cloud, they have to make this decision. I am only a bystander. But what we saw is, for the first time, we can build models, automatically by the system, as they are used. And not our ideal set of business processes we sell to the customer. And then the consulting teams are working hard to achieve that. The second one is that we can monitor them. Once we have the models, when we see how the data flows in reality and where the interaction points are with the users, we have a quantified version of the analysis of business processes.
That is how we think it is. When I remember when I did consulting in the 70s and 80s, then with the start of SAP R/3 development, I did not go to customers anymore. I always went to the office spaces asking users whether I could stand behind them and look how they work, to get an impression exactly for both. How does the flow work and how is their emotional reaction? When somebody slams the hand, or shrieking, or whatever happens. Things we never thought are this impactful in development. When we went for 20 languages simultaneously–it's many more today– when we were not complete in the translation, and we thought if the English text is not there, we come with a German text. People, even in Canada, flipped out. They could not understand what we are doing. A much better solution would have been to take then a French text, because they all speak French. We did not think about this enough. Now, we get this feedback, not by monitoring the people, because it's very difficult to do. Customers are all over the world. We can do this, now, with programs, automatically.
Both the X component with the help of Qualtrics and the process component with the help of business process intelligence and the newly acquired Signavio software. So we have a whole concert of functions with which we can analyze a running system and then start the consulting. Got it, but you have the data at scale, where you go watch as many customers as you could, but now you will be able to get that insight at a quantitative way. And we can compare it with other customers.
We can see whether some installation is a complete outlier or partial outlier and then we can ask "Is this necessary or is that just the history?" What happens when the companies move from one system to the other system, they fight hard to carry forward what they experience of the past is. It is just our nature. Software is a service, so the software should do what they want. Many companies at the beginning of a project, they ask the system to do exactly what they did in the past. It is hard to learn, "This is better and we get rid of this." Therefore, I recommend that we do this phase of exploration of new functionality, already in the new system. Not on flipcharts, not in documentation, but in reality and monitor that. All these existing additions, the existing habits carried forward, they create the cost of standard software implementation, because if we have to develop something which is not there, especially if it doesn't really fit, because it's a retro fit – it costs.
And it costs continuously over the next ten to fifteen years. Every single major maintenance, which is now ongoing in a cloud system. It's a permanent cost. The more of these habits we can drop, the better. Management always wanted that in companies. They all say, "We want to be as close to standard as possible." The operational departments, they are a little bit different, and the people want to carry on what they are used to. It's just natural. I hope with these new ways, to visualize business processes, to get the feedback, to play with them, to change them, that we have a better chance to move forward faster. And SAP is not a passive bystander. SAP development can also monitor and see what is missing and make the changes in the software. Now comes, probably the next biggest topic here, and this is us. We can make the changes basically on the fly, so the feedback loop is much faster. Right. I think that is why humans would resist the change so much, because it used to be once you picked it, you were stuck with it.
It was so important to get it exactly how they wanted, but now, you said, it's learning, it's agile. We can actually adapt it and it does not have to be the same structure for years and years. A very important point – the fear. If we don't get it done, we will never get it done. If only now we have a handle on the supplier, on the manufacturer of the software and the installation. If we don't poke SAP now, we will never get it. We will be with this forever, right? And we are stuck with this forever. I hope the whole interaction between the customer, between our service organization, partners, and, very important for me, our own development organization.
That Development can see, in a quantitative way, where we have a bottleneck, where we have a manual interaction, which probably is not necessary. We could have a bot there, answering 95% of the questions or moving the process forward. Not just as an emotional discussion with the winner and the loser, but based on data, and then the feedback from the users, because they see it also differently. There is one thing in the software system and there is another thing how the user sees this.
Here comes the whole UI story into play. Is that good enough? Is that convenient enough? -Sometimes it is a hassle. -It's an emotional topic. Yes, it is an emotional topic. We are responsible, the manufacturer SAP, for the most effective implementation of the system with regards to functionality we bring to the table and how we implement it. Yes, agreed.
I like that, in the capabilities now, you learn what its actually doing and then you create this digital twin where you can run the analysis on it and get it smarter and smarter. And then with the cloud delivery, you can take and adjust that real time. Back again to that living idea, you don't want to be so fearful when you know you can learn and adapt from it as well. In the days when I did installations, we were very fast. We had only a few days, probably 20–30 days of consulting, and the customer went productive with a larger system. The systems are so much bigger today. It takes so much more time. All the external systems, which have to feed in, and other systems which have to be fed by the SAP ERP system. It takes much more time. From start of the project to it running productively, an on-prem installation, could easily reach one and a half years.
Now you can understand the users, how eager they are to get their stuff in, at least committed by SAP. Then it goes on and they have amendments and additional ideas. With the rapid implementation in the cloud, even in the test system, we have a different situation. First of all, the customer sits on the latest software. Okay, when we do a new installation on-prem, it's the same. But, sits on the latest software, 14 days later it starts to be updated. This permanent update helps, when we say "This is in the next release. Probably in three months, you will see this." Once they develop the trust and this whole circle starts, they can give input.
We measure, do a prototype, we confirm and three months later it is in the system already. The discussion, "This has to be in the standard; we do not want to pay for maintenance forever" can be eased and become an engineering project and not a sales and marketing fight. And then the updates too, because in the cloud they are smaller updates. They are not big, monolithic. That is the other thing, people who've grown fearful of that, that it's so big and so disruptive. In the cloud it just comes in small increments. I does not have the same disruptive nature to it. Yes, and it is not that we do nothing on-prem, but we have a different deployment strategy.
We do it for a small number of customers, ten. -A little bit like the pharma companies, they do-. -clinical trials. Clinical trials, exactly. And then we do 100, and then probably 1000 and the rest, but we do this with a rapid frequency. The whole notion of the cloud systems is a gigantic improvement, if we do it right, and that is the success you see in the customers and companies who embarked on this road. I am proud that SAP, despite we were an early bird, but we failed. We had a project together with Intel, it is forgotten now. We had, I think, already 15 companies up in the cloud. Mainly smaller companies and in the Bay area. And it was too expensive. So partner Intel said, "No, we cannot make money here, so we bail out." This set us back, then we developped ByDesign. Now we have basically rewritten the whole major SAP system for the cloud. Now, I finally see the hockey stick in new customers. Took us some while, the rewrite was much longer than I thought, but now we can harvest what we seeded in the last five years.
Now, we have some great reports about companies now deploying the new functionality, refurbish business processes. We still do the same thing. Sometimes I ask myself, "Do we still do the same what we did in the 70s?" In principle, yes. In detail it is completely different. The speed with which we improve in the cloud is impressive. Since we are 90% done with the rewriting and transformation. We have some industry issues still to solve, but in general, we can consider it done, and now we see how we improve. It's important that we get information as quickly as possible back to Development. I am very optimistic that this additional acquisition of Signavio, together with the stuff we already had, the use of Qualtrics and the BPI functions we have built with our analytics. One reason why it is now so much easier than before is with our database. The SAP HANA database is extremely fast. So, these additional search and mining functions, do not really hurt us and we can do them again, and again and again. That is a great contribution of SAP HANA, to the further development of the systems. It's a nuance, but it's so important one, because of the capabilities of SAP HANA, you are mining all of this data, right? Not just from SAP systems, but other systems, to feed into your business process and then again, repeat that and iterate on it.
This is, as large as SAP is, we are always focused on SAP. This business process analysis component has to work outside SAP. Qualtrics has to work outside SAP and inside SAP. This is hard for SAP to do, this is easier to do for an outside company. We have to keep them as independent as possible, because they have to run on systems built by our competitors. But it is important that the whole business process, not the part SAP does, is under mechanical observation, digital observation. Right, well I think that is where the fantastic insight comes, because then it really is a holistic business process, not just pieces of it. That is what I see in both, the BPI and the Experience Management part. You are finally getting that holistic enterprise-wide process understanding. We will see whether this is a real winner when we look at some of our bigger customers.
I have one in mind when I look at you, because that is a very skeptical company like I was always skeptical about this. To look at themselves and see our super business processes. Are they really super? SAP run for 20 plus years. The best run businesses run SAP, assuming that we have a best business processes. It might have been true at some point in time, but you have to prove this again and again. This is not something which happens and then you carry it forward. You have to do every year, every quarter you have to re-evaluate yourself. Things are changing, massive changes in business processes with COVID-19. – Massive changes. – True. We have to adapt. Actually, I got feedback that some of the pharma companies, involved in the anti-COVID-19 campaign, were very successful with SAP S/4HANA, because they could change quickly, and could adapt different volumes. This is all pretty encouraging.
Where do you think we go from here? We have the on-boarding from on-prem customers to the cloud, RISE with SAP. I hope we can use all this in this area. We have a project, where pilot customers can come and we work with them, with these tools, in the business process innovation. We always work in this area, but now with these tools. Try to demo that we can improve this significantly and make this a mainstream component in our services. It's been great to see the RISE with SAP customers, the excitement around this, the BPI technology specifically, to get that learning and insight, as they are moving to the cloud. This is helpful for the project managers on our customer side, that they have something with which they can go to their internal customers and say, "Look, we have something." It's not just SAP, what we heard or power points.
It is in the system and we can monitor and we can see ourselves. An intelligent mirror. That reflects the real business process, not the theoretical one. Yes, exactly. Hasso, thank you for your insights and your perspective today. – I found it fascinating. – Pleasure. I hope you enjoyed that conversation with Hasso as much as I did. Thank you again for joining us today. I invite you to take advantage of everything SAPPHIRE NOW has to offer over the days and weeks to come. We look forward to continuing our journey with you, becoming an intelligent enterprise, connecting into a community of networks and running every business sustainably. I wish you incredible success moving forward..