[ music ] It may look like an ordinary
house in suburbia … but this building is
anything but typical. That's because the folks
who built it believe that when it comes to energy … nothing lost is everyone's gain. Welcome to the Net-Zero Energy
Residential Test Facility … a special laboratory on the
campus of the National Institute of Standards and Technology
in Gaithersburg, Maryland. Using commercially
available technologies … NIST engineers and their
collaborators designed a two-story, 27-hundred-square-foot
laboratory that looks … and behaves … like a house. However … this building produces as
much energy as it consumes over the course of a year.
And best of all … that efficiency comes without
sacrificing curb appeal. The goal of the facility is to
demonstrate that over the course of a year, a home similar in
size and aesthetics with all of the features a family in surrounding communities
would want can achieve net zero. That is, over the
course of a year, you would have [a] zero
energy building, yet enjoy all of the amenities and
size of a home typical of the surrounding community. During a one-year
experiment to prove that a balanced-energy
home is functional as well as economical … NIST is using a
computer-controlled environment to simulate a family
of four living there. Examples of things that will
be operated in the house to mimic a typical family
of four will be things such as showers will be
operated at the same time and for the same duration. Lights within the various
rooms will come on and come off to mimic the movement of
people throughout the house.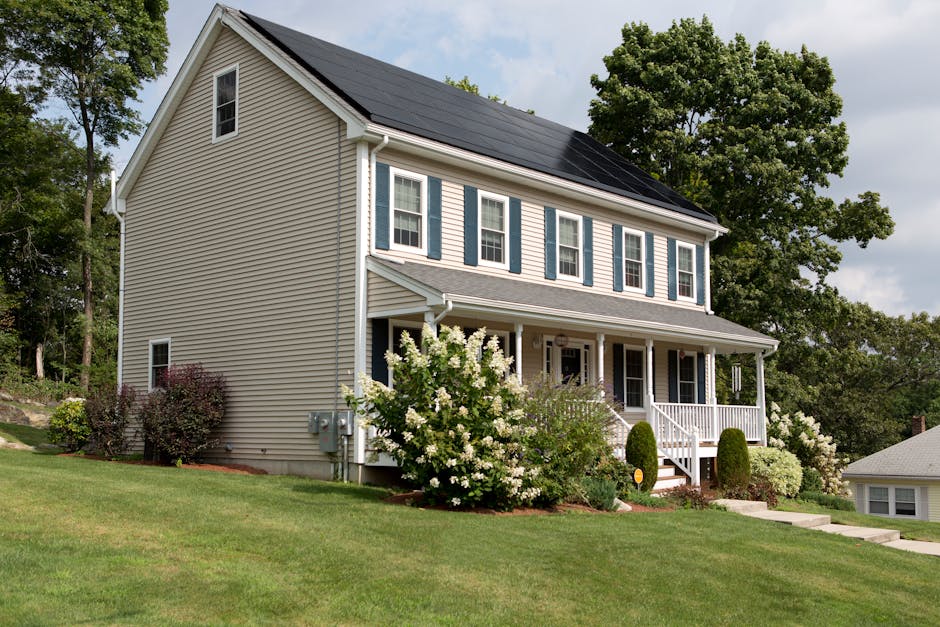 Appliances will come on and
off such as TV sets, computers, kitchen appliances … the washer and dryer
will be operated … and [the] dishwasher … to mimic the typical
usage in a family of four. What these virtual residents are
putting to the test are a host of state-of-the-art
energy-saving and energy-producing strategies. These include … Walls and roofing
insulated to more than twice the level
found in typical homes … A continuous air-moisture
barrier that heals itself
when pierced … Photovoltaic cells to
convert the sun's energy into electricity … A solar water heating system
that ensures the last person in the shower gets as much
hot water as the first … And geothermal heating
and cooling that uses the relatively
constant temperature of the ground to
keep things pleasant. But what NIST is really
putting to the test at the Net-Zero Energy
Facility is something more than just individual components.
Traditionally, the way that
the performance of heating and cooling equipment and
appliances is measured is in pristine laboratory
conditions. This facility here, being a
true house, gives us the ability to measure and develop
the metrics to measure the performance
of heating and cooling and appliances in a
real-world environment. Hopefully … what we learn from this unique
NIST laboratory will pave the way to better codes
and standards … advances in building
design and construction … and a new generation of
highly energy-efficient homes and workplaces..