Welcome to this new video from me.
I'm taking you out now, despite this very uncomfortable weather and little sun and would like to give you an annual balance sheet for our PV system. For those who already know my videos, there will be a short repetition at the beginning, with the presentation of the PV system and what I have installed. But then I will also go into things that I have not yet addressed. By the way, in the background you can see the eGolf that I am currently loading. But this is only a marginal issue today. As I said, I would like to talk about the PV system. Because especially at the cost. What did we take? What did we save? When did the system pay off? This is all about this and now have fun in the video. While I'm taking you now to show you the PV system on the roof, you can see the current consumption of 7kW / h for charging the vehicle here in the app. In addition, a generation of 200W / h, which is a joke and is on the rainy day.
So almost nothing comes from the roof that isn't so much fun. I have 27 modules from Hanwah Q-Cells, each with an output of 325kWp. So that's a total of 8.75kWp that the system can provide. As long as the sun exposure is appropriate. I'll take you down to the basement and show you what's built there. Here I have the electrical installation for you.
I have a Fronius inverter with an output of 8200W.
It just delivers 179W from the roof, which is very little.
Here is an extra new electrical cabinet for the PV system.
The new closet had to be set up because the old one was no longer sufficient. I also have extra protection for the wallbox here.
In addition, the protection and switching for the solar battery, the transducer and the inverter. From here I'll take you to our centerpiece. Namely the solar battery. It is in a different room due to the height of the ceiling.
The battery is a solar battery eco8,
which has 10kWh capacity.
The battery controls everything and is connected to the internet and the SonnenCharger. The battery should therefore control the whole thing intelligently. As I demonstrated in the basement, it took a lot of installation. This brings us straight to the question: What does an installation like this cost? In this case for a system with 8.75kWp on the roof,
plus battery in the basement and the electrical installation,
in my case even with the SonnenCharger?
We spent € 25,000. We then founded a GbR.
Because we founded a GbR, we were able to repeat the value added tax. That was about 4000 €. So we had an expense of € 21,000. Now I am obliged to make a sales tax return every month.
I also had to register the system with the Federal Network Agency And I also had to register with the market stem register. That is of course a lot of bureaucracy. It is a pity that you are not told that beforehand. But you can do that if you deal with it. And now off to the desk and then I would like to take you with me to the annual balance sheet. So what did we save? This is an interesting aspect for many. Is a PV system worthwhile? In my case even: Is a PV system with battery storage worthwhile?
This is an individual question that you have to ask yourself or that you have to calculate.
Because there are tough facts and figures. Into the living room, it's cold outside, and off to the calculation.
For us as a family of three, there was an enormous consumption of 7179kWh per year in 2020. That's a lot, and it comes from the two electric cars we're charging.
When the system was originally planned, it was not intended that we would have to charge two cars. The second car was added more or less by accident.
Because we had a VW T5, which did not longer work. This was replaced by a leasing vehicle, the Renault Zoe
and now also two electric cars
and the enormously high power consumption. If we now simply assume that we purchase 7179 kWh from the network operator, or buy green electricity,
let's assume an average price of € 0.3 per kWh.
Then the following comes around: I wrote down the bill for you here.
7179 kWh * 0.3 € makes a price of 2153.7 € per year.
However, we actually had the following issues in 2020 through the SonnenCommunity: € 240 community contribution
This is the basic amount of € 20 per month.
Then we bought 1991 kWh because we have a flat rate that includes 5188 kWh.
If we go beyond that, we have to pay 23 cents / KWh for every kWh.
In our case, it makes an additional payment of € 457.93.
Then we paid € 170 to the tax office for the electricity we produced ourselves. That might be a little crazy, but it is how it is. So that makes a total of € 867.93 per year.
We can now deduct € 283 from this for the feed-in tariff.
We get € 0.1045 / kWh that we feed in.
So that means a cost of 584.93 € per year for us.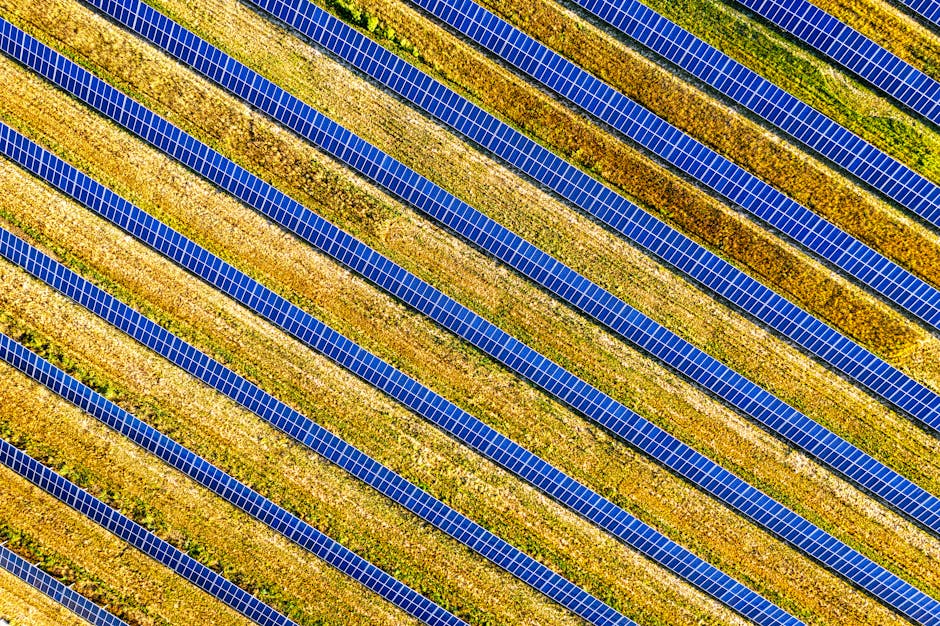 For the 7179kWh that we used. So we saved € 1568.70.
This comes about as follows:
Expenditures without a PV system minus expenses with a PV system. So that makes € 1568.7 that I'll save. Now the question is always: Is it worth it?
In our case, acquisition costs of € 21,000 divided by the savings of € 1,568.7 per year.
So it makes 13.4 years until this system has paid itself off.
It's a long time, but it pays for itself
and that's not a bad thing. Now it is the case with us that we have bought a rechargeable battery, which makes the whole thing a bit longer.
Now there is another interesting factor, namely that we have two electric cars.
We move these two electric cars quite a lot and drive 37,000km per year.
So that makes a lot of fuel that you would normally fill up with.
I assumed an average of € 1.2 per liter.
I evaluated that in an Excel file and plus minus a bit, but pretty exactly
came to an additional saving of 2800 € per year. If I include that in the calculation, our system will have paid for itself after just under five years.
That is of course well and good, but I have to take into account that I only have the high power consumption of 7179kWh, because I load two cars with it.
That's correct. Because without the cars, electricity consumption would be significantly lower
and then all the savings would be different.
That is why it is important to look individually: What is my own consumption, is it worth it for me?
In my case I would say very clearly: Yes, it's worth it! My attachment is after
Paid off for about 5 years if I do it the way I am doing it right now. So my conclusion is that it is also worthwhile for me to be in the Flat von Sonnen.
But as I said, you have to check this individually.
What about the self-sufficiency now? That's another question that interests many. Since I can't get to the great value now.
I can produce and use 45% of the 7179kWh myself.
That is at least 3230kWh per year. That is not so little at all. For many in Germany that is more than the annual consumption.
That's why I have a very good feeling about it. It would be desirable to increase this value even more, But that's what the two electric cars do, which also have to be charged in winter.
Unfortunately, in winter too little comes from the roof so that I can't cover it. Still, it's a pretty good value.
When I charge the car in the summer, you can easily see how the battery controls it. In this case, the loading is carried out from your own roof, if possible.
So that it becomes a green number when loading.
In addition to the arithmetic, there is also a very nice feeling In any case, I find it exciting to take a look at the app when I'm at work in Hamburg, for example
and see what kind of service is coming from the roof in Lower Saxony. What electricity do I produce at home?
It's a really nice feeling for me to watch it and it's just fun.
I also have intelligent battery charge management.
Because normally the electricity is produced during the day and nobody is at home. With the battery, this is now done quite sensibly.
First of all, it only charges a little something in the morning, so that something is already in the battery. Then we look for weather forecasts and behavior in the household,
and the battery then charges in such a way that the peak of the daily value that is produced does not fizzle out. Because you can only feed 70% into the grid.
This 30% would then be lost, but will be intercepted by the battery.
The system can therefore continue to run at full load. So that the best possible use of solar energy then takes place.
That's a nice thing that I'll show you again in the graphics.
So here you can see how the battery is not charged at all in the morning. The first loading only starts at around 1 p.m.
the tip is caught. The battery is not charged at full throttle either, but instead
the charge is adapted to the generation so that the battery is full around 3 p.m. After that, the generation is no longer that high. However, this meant that as much performance as possible was taken over during the day.
If you liked the video, I am always happy to receive your feedback, opinions and questions.
Some people can calculate it much better than I can, so please bring it to me.
I am looking forward to the exchange.
If you liked it, like it, share it and subscribe to this channel. Ciao!.