It could be very simple: One or two solar modules of 300 watts, standing or hanging on the balcony. A small plug, done. Your own electricity can flow directly into the house. Thomas Klee from Frankfurt has this dream. He heard about the small solar panels by chance. He measures at home. The modules fit exactly like a cover on the balcony, he notes. The assembly would also be completely straightforward. Klee wants to do something to protect the climate. But the city stopped him brusquely. I'm totally pissed off. I mean, we have a climate catastrophe. It's only 10-15 percent of the electricity that I draw from solar energy. This is not possible now because of the filigree balcony railing. It could look like that.
But then the filigree balcony would be disfigured, according to the building supervision. Here everything should stay as it is, says the city. There are some balconies here. Not all just pretty and historic. The city of Frankfurt does not simply allow changes because of a so-called conservation statute. The existing optics are legally frozen, that is. Thomas Klee wanted to register his project in the summer, he tells us.
He was called to the building supervision in the planning office. The consultation there was a bitter disappointment for him. The office reacted rather stubbornly. I found it pretty frustrating. Especially because the sound got a bit rougher then. I asked: "Is there a chairman, an arbitration committee?" Then they got tight-lipped again and said: "No, you are welcome to submit an application, which we will reject." "Then you have legal recourse" It's too expensive for me, too time-consuming. Then that is nothing for me with climate protection in Frankfurt! We research and find out: Only 2 mini solar systems for balconies are permitted in Frankfurt. And that with around 750,000 inhabitants. The metropolis likes to call itself the "Green City". Is Frankfurt preventing more electricity from below? Why are there such barriers to decentralized energy ideas? The responsible planning department from the SPD does not like to comment on our case in front of the camera.
A colleague of his in the magistrate is all the more clear about this. The administration should not prevent anything. It couldn't go on like this criticizes the green environment officer Heilig. It's a different challenge than it was 50 years ago. Namely, that we are in the midst of climate change. Therefore we have to adapt the statutes to this time. That means we have to become more energy efficient. We have to give people the opportunity. If you are ready to take the money, to put photovoltaic systems on the roof or balcony, it is a hindrance if there are statutes of the city that prevent this. I am by your side.
We have to act urgently! It can also work differently than in Frankfurt. In Kassel we go with the craftsman Jörg Albert. He builds balcony solar modules. No big obstacles would be put in the way of the citizens here, he says. It is his fifth montage this year. With Ms. Pfahl there are two modules. She wants to produce as much electricity as possible for herself. In summer the mini-system reaches 600 watts. Now at least 350 watts in the dark season. Directly fed into your own apartment via a plug. I would be able to cover my own electricity with it. My son even said I only needed a 300 watt system. That would be enough for me. If the dishwasher is running, I might need a little more. I always go to the meter in the cellar, to see what it looks like Then I also see how the self-generation is noticeable. The balcony power plant produces even when the sky is overcast 60 percent of the possible electricity.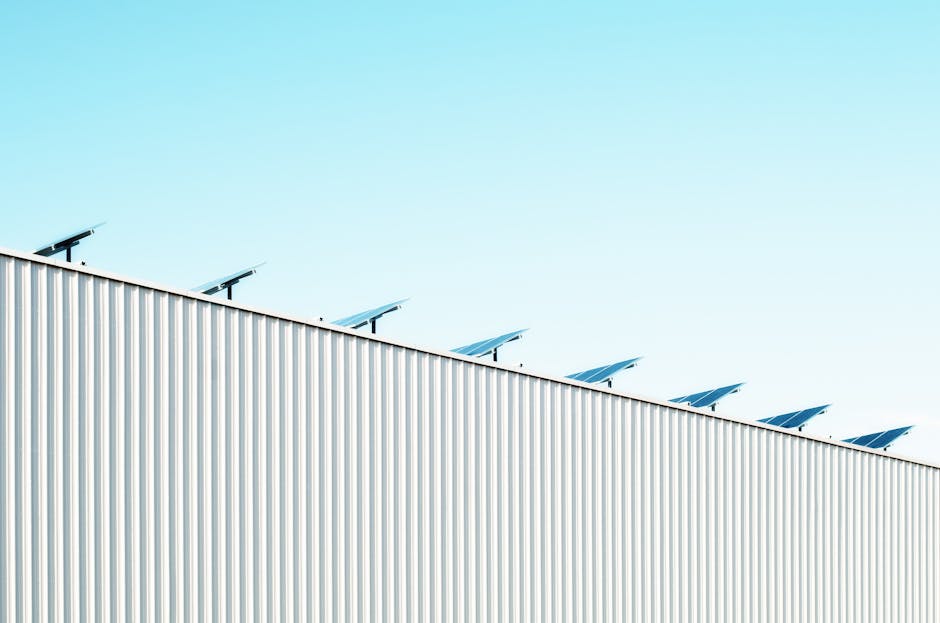 The cost per module is just under 300 euros. With assembly and counter 1600 euros. How does it look today? Now I am using 400 above. Maybe the refrigerator just started. The system now makes 300. Then you have to pay 100? Yes, if I generate 300, I have to pay 100. Gerda Pfahl consumes little, even with daily use of the dishwasher. In summer, the modules cover all of their electricity needs. The pensioner will reduce 1/3 of her electricity costs in the year. It's such a nice feeling! Others might eat out a lot or something. Here I am investing in the future of my grandchildren. What would actually happen to the entire power grid what if tens of thousands came up with the idea of ​​hanging up balcony modules? Up until over a year ago, some energy providers fueled the fear this could jeopardize the stability of the entire power grid.
We ask the energy researcher Peter Birkner from the Kassel House of Energy. For one thing, it should be noted that 40,000 of these systems are already connected to the grid in Germany. There are even 200,000 across Europe. So far, no major problems have been reported here. That means, you can already see in practical experience: It works! As a rule, these balcony systems are only there to cover the noise floor of your household's energy needs. At the end of the day, they even relieve the networks. Just like the roof systems are balcony solar modules important building blocks of the future.
Will that impress the city of Frankfurt? She says she is solution-oriented. But only on roofs and in backyards. Many citizens in Frankfurt are simply amazed. If it does something for the environment, should it be banned when warm? It is important to do something to protect the environment! If you can do it like that, you should allow it. Would you try that? Do you have a balcony? Yes i have a balcony. I didn't know that yet and I would be interested. Is that like a balcony cover? – Yes exactly. Then it's completely absurd. But they don't want that! Absurd, I can't say more about it! Well, the balconies are nice. I wouldn't think it would be great if there was a panel like that in front of it. On the other hand, the city always says and the politicians say one should do something for the environment, for climate protection, etc.
What if you can generate your own electricity? Yes, but better on the roofs. They don't bother you so much. I find, for example, new balconies that look so new and modern, they don't fit into this area either. In the old residential areas the balconies have been built to match the houses. And the new balconies have been built in a modern way. Then you can also attach such solar panels. The conservation statutes of Frankfurt in some parts of the city would actually act as a brake on the energy transition, say many. It seems as if Frankfurt is operating according to the motto: Better to get the look of a quarter than doing even more for climate protection..