SOLEDAD: I'M SOLEDAD O'BRIEN,
WELCOME TO A SPECIAL EDITION OF
"MATTER OF FACT" FROM PUERTO
RICO. I'M STAND AT THE VERY WINDY SAN
JUAN NATIONAL HISTORIC SITE JUST
ABOVE THE LA PERLA NEIGHBORHOOD. IT LIES OUTSIDE OF THE WALLS OF
SAN JUAN AND ITS LOCATION MEANT
IT GOT HIT HARD IN HURRICANE
MARIA. IT HAS BEEN 18 MONTHS SINCE
HURRICANE MARIA SLAMMED INTO THE
ISLAND WITH DEVASTATING FORCE. THE CATEGORY FOUR STORM MADE
LANDFALL WITH THE SAME WINDS —
SUSTAINED WINDS OF 155 MILES AN
HOUR. THE OFFICIAL DEATH TOLL IS NOW
AROUND 3,000 A MASTER INCREASE
FROM THE OTHER ESTIMATES AS LOW
AS 16. IT KNOCKED OUT POWER TO MORE
THAN 90% OF THE ISLAND AND IN
THE WEEKS AND MONTHS AFTER
ELECTRICALS EXPECTED HELP WAS ON
THE WAY.
IT WOULD TAKE NEARLY A YEAR TO
RESTORE POWER AND THERE IS STILL
DAMAGE OVER WERE OF PUERTO RICO. AFTER MARA MANY PUERTO RICANS
VOWED TO NEVER BE LEFT IN THE
DARK AGAIN AND THEIR AMBITIOUS
PLAN STARTS AT HOME. THE ISLAND BLUE TARPS COVER
ROOFS AND IT HAS BEEN A YEAR AND
A HALF AND PUERTO RICO IS STILL
ON THE MEND. SOLEDAD: HOW BAD DID IT GET? >> VERY BAD. YOU SEE THAT IS MY ROOF. SOLEDAD: JOSEPH CORDERO'S FAMILY
LOST THEIR ROOF AND POWER NEARLY
FOUR MONTHS. >> THIS AREA IT CAME FAST. ANY WIND OR RAIN THE ELECTRICITY
GOES. SOLEDAD: EVEN NOT IN A
HURRICANE? >> YES. SOLEDAD: NEXT TIME WILL BE
DIFFERENT.
THEY SAY THEY HAVE A HOME GROWN
MAN TO RECOVER FROM THE STORMS
THAT WILL SURELY FOLLOW MARIA. THEY ALL IT AUTOGESTION OR
SELF-SUFFICIENCY. >> [SPEAKING SPANISH]. SOLEDAD: YOU WANT TO DEPEND ON
YOURSELF, NOT THE GOVERNMENT TO
RESCUE YOU. >> IT MEANS EMBRACING SOLAR
POWER. IT COST $3,400 TO INSTALL SOLAR
PANELS THAT POWER THEIR ENTIRE
HOME. >> WE KNOW NO MORE FOR THE BIG
PLANTS.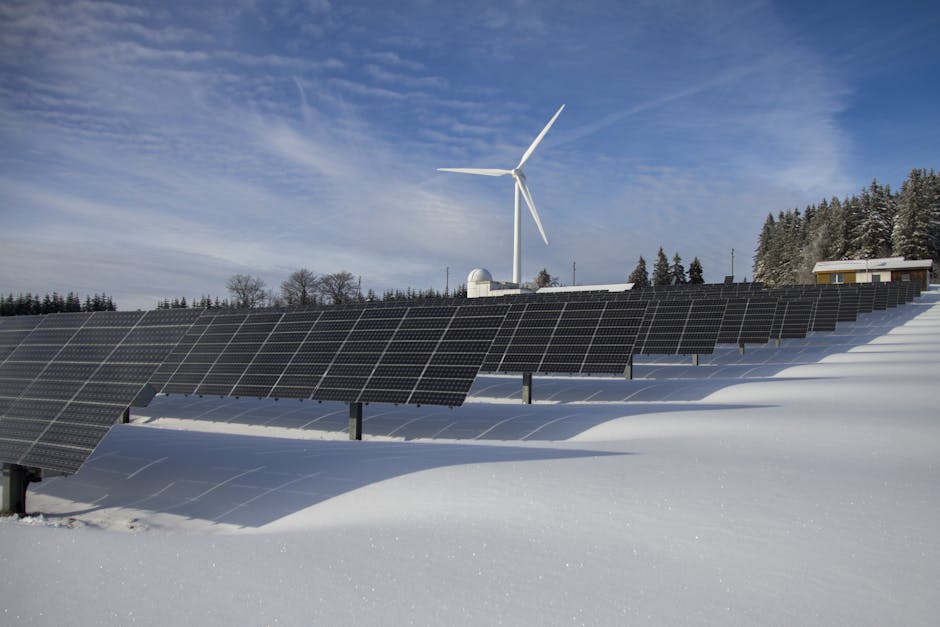 >> 98% POWER IS FROM ELECTRICAL
TKPREUDZ LIKE THIS IN — GRIDS
LIKE THERE THAT RUN ON OIL,
NATURAL GOES AND COAL. THE ELECTRICITY IS CARRIED ABOVE
GROUND THROUGH RAIN FOREST AND
MOUNTAINS. RUTH SANTIAGO IS A LAWYER
WORKING WITH COMMUNITY —
COMUNIDAD COQUI LOBBYING TO
REPLACE THEM WITH SOLAR POWER. >> THE COMMUNITY GROUPS AND
RESIDENTS ARE IMPACTED BY THIS
IN SO MANY WAYS. YOU CAN HEAR THE NOISE. THAT IS NOT THE LEAST OF WHICH
THERE'S LOTS OF AIR POLLUTION
FROM THE PLANT AND WATER
DISCHARGES. SOLEDAD: THE EMPOWERED BY LIGHT
POWER WAS STRUGGLING AND
DECLARED BANKRUPTCY. >> THIS IS THE COMMUNICATIONS
WHICH IS POWERED BY THIS SOLAR
PAM OVER HERE. SOLEDAD: SOLAR POWER HELPED THIS
FIRE STATION GET COMMUNICATIONS
EQUIPMENT UP AND RUNNING TWO
MONTHS AFTER HURRICANE MARIA. EMPOWERED BY LIGHT INCORPORATED
WITH SUNRUN TO INSTALL THE
PANELS OUTFITTING 11 FIRE
STATIONS SENSE THEN. JAVIER RUA-JOVET IS THE DIRECTOR
OF PUBLIC POLICY FOR SUNRUN. >> THERE IS A TNEW PARADIGM AND
WE ALL SUFFERED AND ALL SOCIAL
CLASSES SUFFER AND WE REALIZE
THAT JUST LACK OF POWER IS BEING
IN ANOTHER TIME AND PLACE. SOLEDAD: THESE PANELS THAT AN
EXPERIMENTAL SOME AR FARM IN
SALINAS HAVE THE CAPACITY IT
CREATE ELECTRICITY UP TO 2,000
HOMES BUT THE FINANCIAL CRISIS
MEANS A FEDERAL CONTROL BOARD IS O
OVERSEEING FINANCES APPEAR
MAKING DEEP CUTS AS GOVERNMENT
SAYS IT HAS AMBITIOUS PLANS.
>> WE HAVE TO HAVE RENEWABLES. HOW WE GROUND THAT BY 2035 WE
WANT TO BE 50% GENERATION FROM
RENEWABLE SOURCES. BY 2050 WE WANT TO BE 100% OF
THAT IS ABOUT $25 BILLION TO SEE
A MORE RESILIENT STRONGER AND
MORE RENEWABLE. SOLEDAD: IN MHERE THE POWER IS O
BUT ROOFS STILL LEAK. >> EVERYBODY I TALKED TO HAD NO
HOPE. IT WAS HARD. I DON'T WHAT ELSE TO SAY. IT WAS PRETTY HARD. SOLEDAD: THE RESIDENTS ALSO
EMBRACE AUTOGESTION. EDMONSON AND HIS NEIGHBORSEN
LISTED A NEW YORK BASED
ORGANIZATION THAT IS TEACHING
THEM TO REPAIR THEIR OWN ROOFS.
>> NEXT TIME THIS HAPPENS I'M
NOT GOING TO BE LOST. WE WERE IN SITUATIONS LIKE THIS,
EVERYBODY NEEDS YOUR HELP AND
YOU DON'T KNOW WHAT ELSE TO DO. I FEEL BETTER NOW. SOLEDAD: RESIDENTS FEEL
ABANDONED BY FEMA AND IGNORED BY
THEIR GOVERNMENT ARE PREPARED TO
WEATHER THE NEXT DISASTER ON
THEIR OWN. SOLEDAD: DO YOU FEEL LIKE NEVER
AGAIN IS POWER GOING TO BE AN
ISSUE FOR YOU? >> WE PREPARE FOR EVERYTHING. WE ARE READY. ANOTHER HURRICANE COME WE ARE
READY. WE HAVE GOD..