One year ago on February 8th, I received permission to operate from the Los Angeles Department of Water and Power and turned on my home's fancy new Tesla solar glass roof. A few weeks before that, I released a video detailing our experience getting the roof installed in that video. I made the mistake of promising to publish a follow up video to talk about power output and to answer the most popular viewer questions.
Well, a lot happened in 2020, but that video didn't. Sorry about that. However, now that the roof has been operational for a full calendar year, I've gathered a lot of data and a lot of experience. So I'm even better equipped to answer those questions and provide detailed data on power output. To begin with, let's start with that term I used earlier permission to operate, a lot of people were very concerned about that phrase and wanted to know why I hadn't just turned on the roof as soon as it was installed. The answer is pretty boring. My roof is contributing power to LA's grid, and my utility company needed to verify that the system was up to their specifications before it could be turned on. That process didn't take all that long and I ended up receiving PTO about three weeks after installation was complete. Is the roof going to catch on fire? Well, the fire department signed off on it, so I doubt it. Also, the solar tiles get plenty of ventilation. A Tesla solar glass roof is raised one and a half inches off the surface of the waterproof underlayment below, allowing for airflow under the solar tiles up to the ridge vent at the apex of the roof, which also vents our attic and cools our home.
Does the roof make noise? No. Is it waterproof? Yes, it's real roof, the tiles overlap to prevent leaks and the flashings are seamless. In addition, our home is also protected by the underlayment, which is Firestone Clad- Gard, and that's waterproof, fireproof and guaranteed for 25 years. Is it too shiny from street level? The roof really is not very shiny at all. Is it durable? Many of you were also interested in how durable the solar glass tiles are and whether they would hold up to impact from hail or other projectiles. The answer is yes. Speaking of durability, some of you were interested to know the details of the Tesla solar glass warranty here. I will read directly from the contract. Your solar roof will remain in place and prevent damage to your home caused by the passage of wind and rain for 25 years. The power output capacity will be at least 95 percent of the rated peak power specified on the solar roof's datasheet at five years after your solar roof is installed and will decline by no more than point percent per year for the following 20 years.
One of the most popular questions I received was why we didn't opt to get powerwalls installed. Powerwalls are pretty expensive. And while a powerwall would of course help us in the event of a power outage, my wife and I decided that really wasn't worth the expense at this time. How does shade affect energy production? Many people have asked how the system deals with partial shade and specifically whether or not the test of solar glass roof has microinverters. The answer is no. The roof does not have microinverters, which means that partial shade on one part of the roof can affect the performance of a larger section of solar tiles as a whole.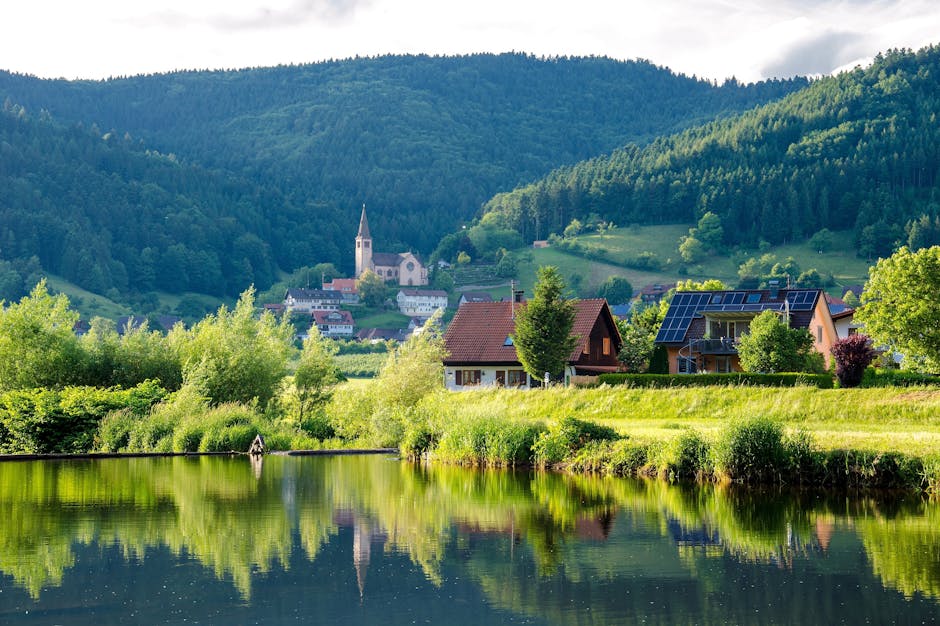 However, the system does employ diode trunk harnesses, which somewhat minimize the efficiency loss. Do you have to clean the roof? Yes, especially in Los Angeles, where it almost never rains this year. That was especially true as California's devastating fire season left our roof covered in a thick and double layer of ash. We ended up hiring Marcus Delgado from South Bay Solar Cleaning because he had experience cleaning another solar glass roof. If you live in Southern California, I highly recommend him.
All that brings us finally to performance. How much energy has the roof generated? Well, I have the answer after I flip that switch. On February 8th, our Tesla solar glass roof produced a total of seven thousand nine hundred ninety eight kilowatt hours of energy in 2020. Sixty seven point eight percent of that energy went to LADWP's grid and thirty two point two percent went directly to our home. Seven thousand nine hundred ninety eight kilowatt hours is 93 percent of the annual 8609 kilowatt hours of production, which Tesla promised in our original purchase agreement. But I mentioned earlier that California's severe fire season left my roof covered in a thick layer of ash. But I did not tell you was that I did not actually end up getting the roof cleaned until January 2nd of 2021. And this chart, you can see that performance definitely appeared to take a hit after the fires began in August, considering the roof was caked in ash for at least five months.
I consider seven percent underperformance entirely acceptable. And the good news doesn't stop there. In the 12 month period from January 22nd, 2019 to January 19th, 2020. My wife and I paid the Los Angeles Department of Water and Power 2245 dollars for electricity in the 12 month period from January 22nd, 2020 to January 27th, 2021. Our total electrical bill, including fees, was one hundred and fifty six dollars and 62 cents. That makes for a total annual savings of 2088 dollars. There we go. I think I've answered all of the most popular questions I've received. If you do have any further questions, please leave them in the comments below and I'll do my best to answer them there promptly this time. And if you are interested in purchasing a Tesla solar glass roof or a Tesla solar panel system for your home, please use my referral code, which can be found below once your system is activated.
You'll get one hundred dollars. Meanwhile, if you're interested in purchasing a Tesla vehicle. Please also consider using the referral code and we can each get 1000 miles of free supercharging in the. Thanks for watching..